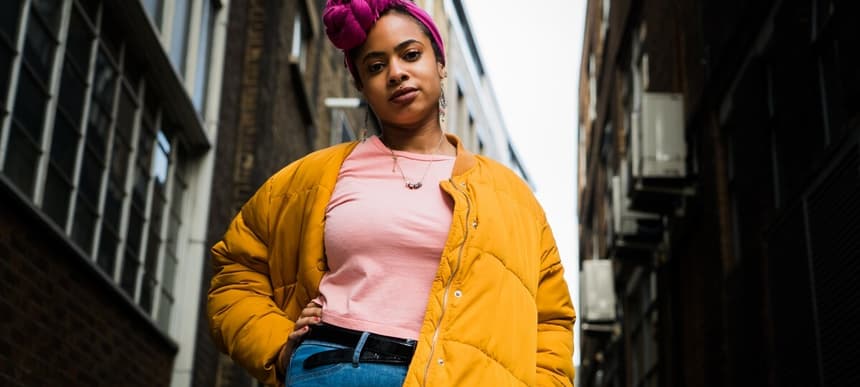 09.02.2018, Words by dummymag
Dummy Mix 502 // Tash LC
In the midst of London's extremely diverse musical scene lies London-based artist Tash LC who, contrary to a handful of creatives, champions cultures, sub-cultures, genres and sub-genres that aren't necessarily heard or are in the limelight of the capital's auditory circuits. Devoting her sound to musical facets the UK is familiar with, but are unfortunately scarce in the general scope of things, Tash LC's addictive selection of gems and effortless ability to command a dancefloor have made a mark on the capital's underground music scene. Balancing highly tasteful afro-jazz and highlife broadcasts with more up-tempo meetings of kuduro, gqom, and esoteric club sounds, the rising DJ has made a name for herself through her eclectic DJ sets, energetic parties and countless residencies and shows via Radar Radio and Worldwide FM as a host and presenter.
In her Dummy Mix, Tash has gathered some of her favourite styles and sounds, as well as a lot of tracks she's recently discovered from artists such as Epic B and Palmistry through to Nyege Nyege Tapes, Lil Uzi Vert and IAMDDB. She told Dummy: "It's basically me having fun and getting excited to some tunes you'll hear a lot of from me in the next 12 months and some producers I've got a lot of love for".
It's with great excitement we add one of the UK's most exciting new talents to our series of Dummy Mixes, listen below.
Tracklist:
Bakka Pygmies Riddim – Riddlore
Satla Riddim – Lava Dome
Hoy Onarato – DJ Nervoso
Tarracho Nervoso – DJ Nervoso
Saffire Riddim – Merca Bae
Final (Baba Nla )- Wizkid
What You Know Riddim – Epic B
VPN ft Palmistry (Mechatok Remix) – Mr Mitch
Nilo Chug – Nihiloxica
27 (feat Rahhh) – Lorenzo BITW
Caixinas Na Parade – DeeJay KarFoX
Chakra – Missdevana
Gucci Gang – Lycox
Major Turn Up – Rudeboyz
Vai Embrazando (feat MC Vigary) – Mc Zaac
Olha O Toque – Vany-Fpx x Adam
Leave Me Alone (Tony Quattro remix) – Calypso Rose
Lemon – La Diabla
Shade (Cardinal Sound remix) – iamddb
Respect Gqomu – Light Travellers
Funky T – TSVI
Collective Self Defence – NKISI
Passinho Da Linha – Kking Kong
Western Style – DJ JM
U8 – Mastiksoul
Brinquedo – Nidia
Isso É Matumbisse – BWG
Bit Binary – DJ Marfox
XO Tour Liif3 – Lil Uzi Vert

Listen to Dummy's curated playlists on Spotify.