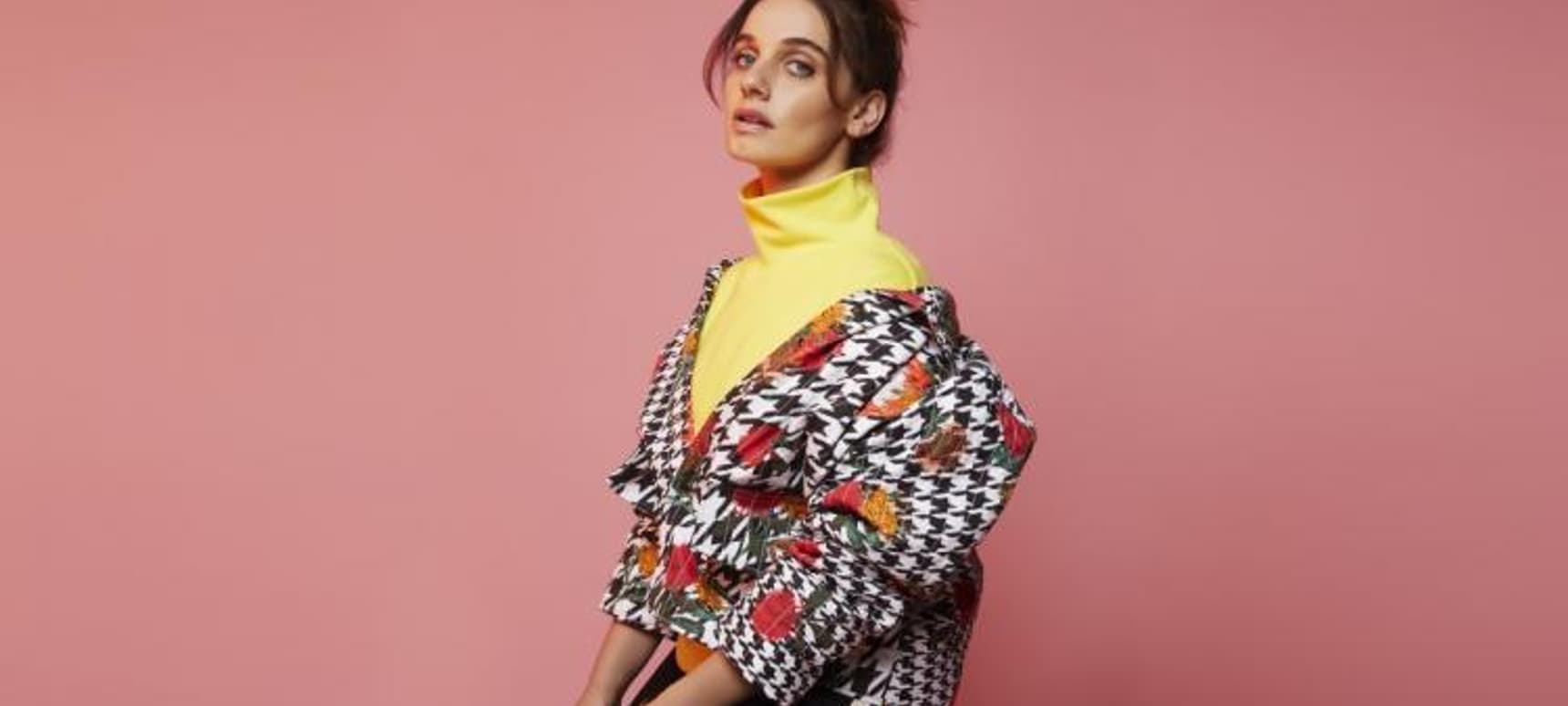 21.08.2018, Words by dummymag
Dummy Mix 514 // Nina Las Vegas
Australia's 'electronic music queen' delivers her debut Dummy Mix
Nina Las Vegas is an Australian radio host ('House Party' on Triple J) turned international DJ, producer and label owner. Fresh off the back of her releasing her 'Lucky Girl EP', on her own label NLV Records and featuring Vera Blue, Ecca Vandal, Ninajirachi, Miss Blanks and her partner in crime Swick, Australia's 'electronic music queen' delivers her debut Dummy Mix.
There's been a lot of talk recently about the mental health pressures of international DJs' touring schedules. What's it like being a busy, global DJ in 2018?
NLV: "For me, 2018 has been a year of extremes. As the Sydney nightlife scene (that I knew) dies, there are moments when I have to wonder if it's even possible to survive as a DJ in my hometown. Although seeing my favourite clubs shut down in Sydney really suck, I do my best to remind myself that I've been super lucky throughout my decade long career. From flying to Poland for Red Bull 3Style or touring India for the first time, I take the good with the bad and really try to maintain a busy workload outside of purely DJing. The label keeps me occupied and I'm lucky enough to enjoy eating well, exercising and being social to keep me sane."
You recently produced the Lucky Girl EP and released it on your own label (NLV Records) – how was that whole experience?
"It was so wonderful! Sounds cheesy, but the truth. I say in my stinking hot study in Sydney over summer and demoed the tracks, linked with Vera, Ninajirachi and Miss Blanks (who co-wrote on Zagazig), and then finished them with Swick in London. As it's my own label, I was able to totally run the creative… which I am so happy with. I got the nicest feedback from people who were just happy to see my sound evolve and still slap hard in the club."
What have you got coming up for the rest of 2018?
"I'm touring Japan with Swick in September / October and then a stack of Europe shows from November onwards! A winter Christmas!"
Tell us about the mix…
"I've included some club music that I'm really loving at the moment, from all around the world. Stuff I've released, made, stolen (ha) and remixed."
Listen on Soundcloud here.
Tracklist:
Rizzla – Black Eye
Nina Las Vegas – I Know How It Goes (feat. Vera Blue & Ecca Vandal)
Ase Manual – Oh Okay
Sinjin Hawke & Scratcha DVA – Nailgun (Scratcha DVA Remix)
Branko & PEDRO – MPTS
UNIIQU3 – Phase 3
Lemonick – SBT
Os Detroia – Bela (Não Faz Isso)
Nina Las Vegas – Thursdays (feat. Ninajirachi)
Ariana Grande – No Tears Left to Cry
Sente – Medusa
Lilla Namo – BEEP BEEP (feat. Kamohelo)
$hirak – Beng (feat. SBMG)
Nina Las Vegas – Zagazig
Nicki Minaj – CHUN LI (LEO BOUNCE)
Orlando Volcano – RAMPING SHOP 2016
Fuego – Un Baile (One Dance Fireboy Remix)
Charli XCX – 5 In The Morning (Nina Las Vegas & Swick Remix)