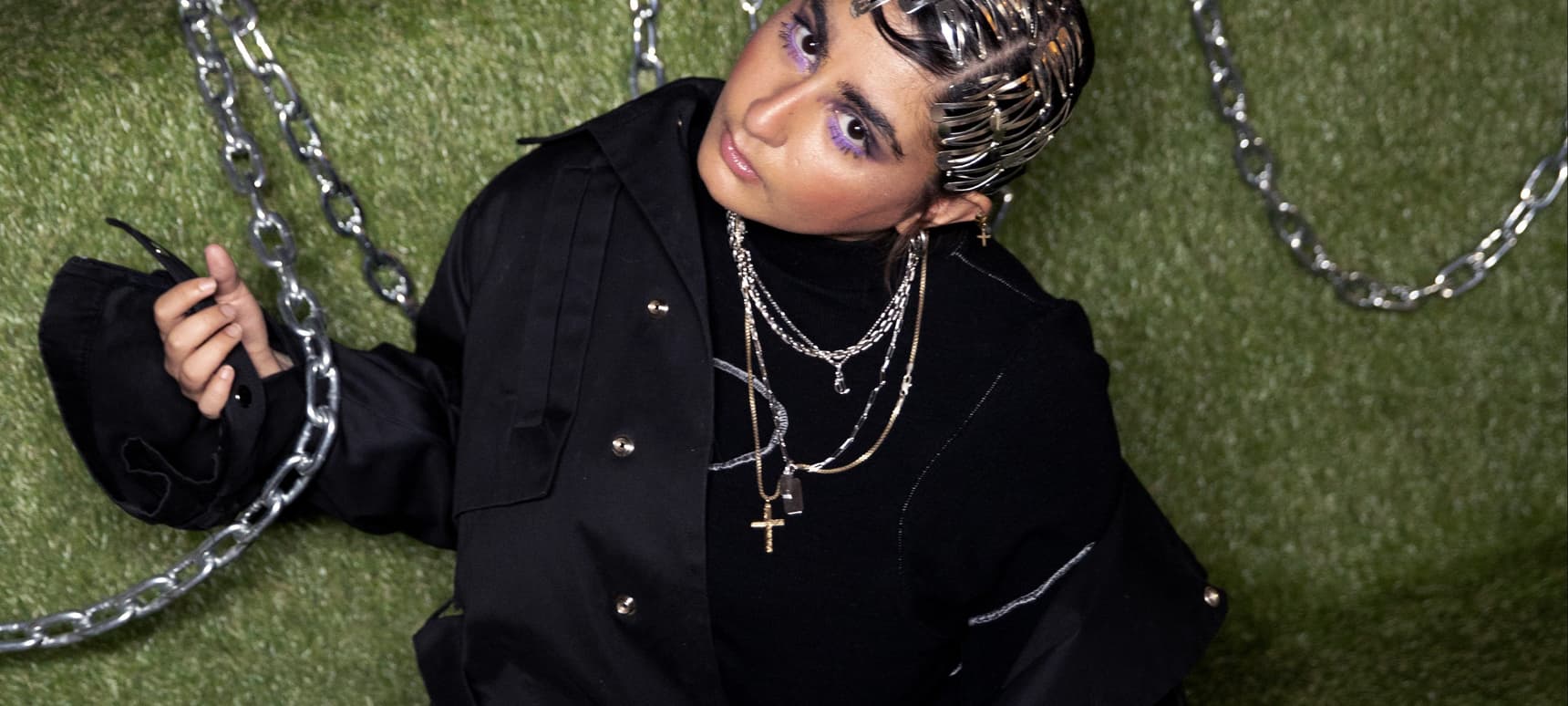 13.03.2019, Words by Felicity Martin
Dummy Mix 542 // Chippy Nonstop
A fast and furious blend of jungle, Bollywood edits and the Spice Girls, Chippy's mix is a girl-powered dream
Toronto-based Chippy Nonstop has many strings to her bow. A DJ, artist, rapper, writer, producer, activist and organiser of community events, Chhavi Nanda is at the forefront of championing diversity and inclusivity in music.
She's recently been working on 'Intersessions', a project curated by and for women and the LGBTQ+ community, striving for balanced representation in music through a series of workshops – while on the production front she promises new music coming with DJ PayPal, DJ Taye, Boy Pussy, as well as a solo project of her own.
Describing herself as a "cultural nomad", Chippy was born in Dubai, raised in Zambia, and has lived in LA, Oakland, New York, while she currently lives in Toronto after she was famously deported.
Her mix is as much of a melting pot of influences as she is – packed with jungle flips of Bollywood tracks, breakneck speed amen cuts and UK funky Spice Girls blends, it's a rave-hearted madness.
"Approach mix with caution," she says of her Dummy Mix, "be mentally and emotionally prepared for an audio cyclone."
Tracklist:
Khayyam – Noorie (Chippy Nonstop Flip)
Serani – No Games (Kenny Ken VIP)
Debby Friday – La Posesyon
Nguzunguzu – Unfold (Munchi Likes Excessive Amount)
Zakmatic – Containment
Total Freedom – Chino Amobi & Natasha Bedingfield
mobilegirl – Novi
Da Posse – In The Heat of The Night
A. R. Rahman – Sarsariya (Ikonika Refix)
Princess Di – Who's Dick Is This? (Astronomar Remix)
Spice Girls – Wannabe (Retina Set Remix)
Ariel Zetina – House with Paula
Ice Boi – Bullet Anthem (Drum Edit)
DJ TS LONDON JADE – Beat This
Sweyn Jupiter ft. Ikonika – Sweyn Flu (quest?onmarc's Banji Bootleg)
Tygapaw – Bag Juice
Imaabs – Osmosis
N.C.T. – Xperiment // Gijensu (Nahshi Blend)
Imaabs – Osmosis
? – ACIDRUSH
LSDXOXO – Inertia
DJ N.K – Ghetto Sound of Lisbon (ft. DJ Marfox)
Kelvin T – My Pystrance Neck my Pystrance Back
Listen to the mix on Soundcloud.
Photo credit: Dylan Mitro