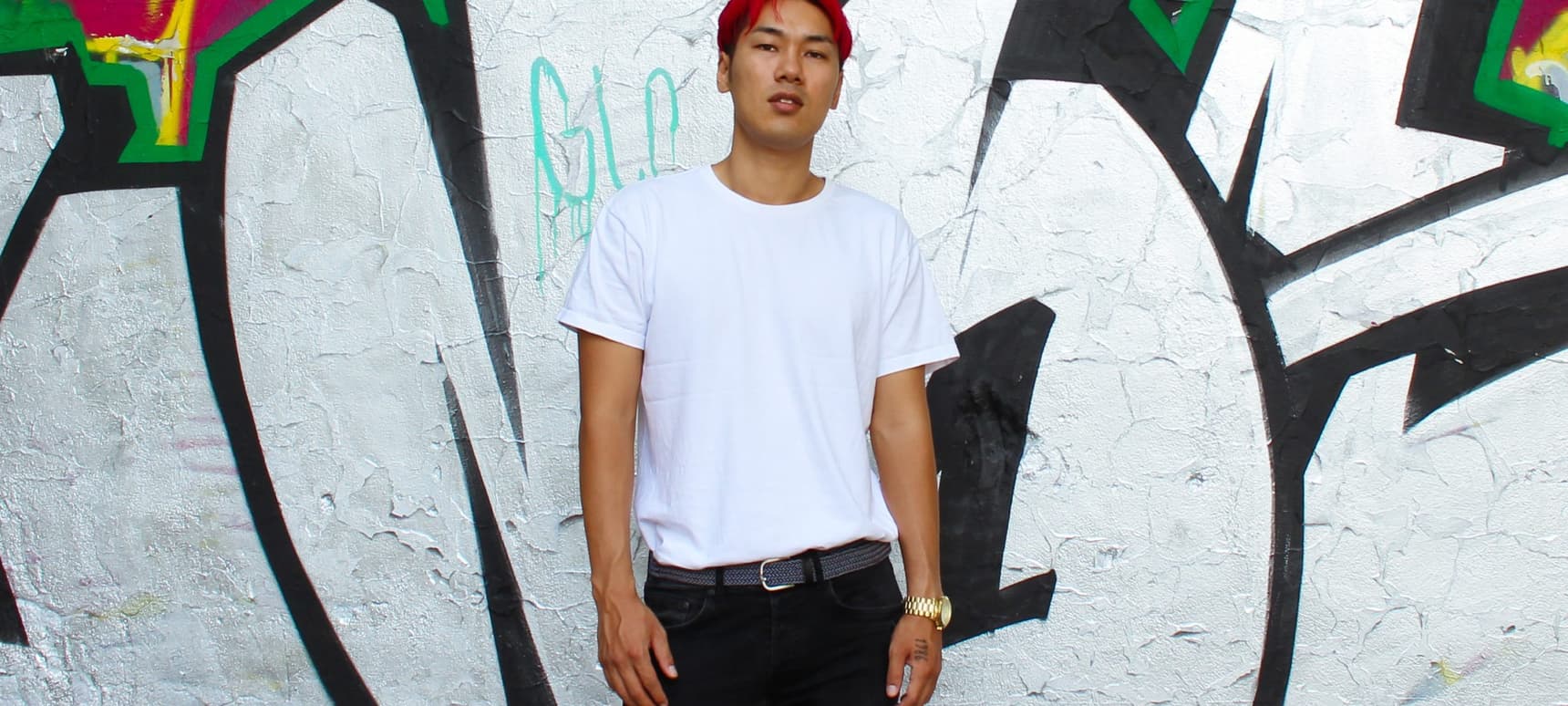 08.01.2020, Words by Felicity Martin
Dummy Mix 575 // Tetsumasa
The Nagoya City-hailing experimental artist fits together club sounds at their most melodic...
Hailing from Nagoya City in Japan, Tetsumasa followed his love of electronic music to Berlin, where he's now based. An unwavering fan of beat music, hip-hop, dub, glitch and more, Tetsumasa's own productions are the product of his influences, with releases like the transcendental, oscillating 2017 'Obake' EP.
He's set to return to his own SAIDAN imprint at the end of the month with something of a departure from previous releases, but all the rawness: his 'On The Way' EP captures the energy of hip-hop via distorted kicks and crunchy drums.
In anticipation of the record dropping, Tetsumasa has put together the latest in our mix series, an irresistible blend of R&B, hip-hop, club and beyond, fitting Cassie remixes alongside Skee Mask cuts. "The focus of this mix is progressing from 100bpm to 170bpm while encompassing a wide range of club music," Tetsumasa says. "It includes sophisticated trap music, IDM and broken beat styles – spanning artists from many different countries around the world, notably England, Japan, Korea, and America!"
Tune in below.
Tracklist:
ANGEL DIARY – baby
So Sorry – Suss
Blanco Billions – yeen tryna scrap doe
umru & Laura Les – popular
SOPHIE – Faceshopping
gohda – could u be the one?
Angel-Ho – Like A Girl feat K-Rizz
Lapalux – Earth
Yung Bans – Rockstar Forever
Oklou – Friendless
Skee Mask – Rev8617
Kilo Kish – Like Honey
Kai Whiston – Lux
Leon Fanourakis – # SHIBUYAMELTDOWN feat. Psy P & Melo from Higher Brothers & SANTAWORLDVIEW
KAVERN – Over
Dark0 – Fuschia
Sega Bodega – kisses 2 my phone
Airplaneboy – YAMANASHI 山梨 (feat. YUNGYU)
SUMIN – 설탕분수 (Sugar Fountain)
Taquwami – YDA
BABii – CARNiiVORE
ZES – Set Mind
Tama gucci – flamin' hot cheetos *cover*
Listen to the mix on Soundcloud.
Tetsumasa's 'On The Way' EP is released on January 23 2020 via SAIDAN.