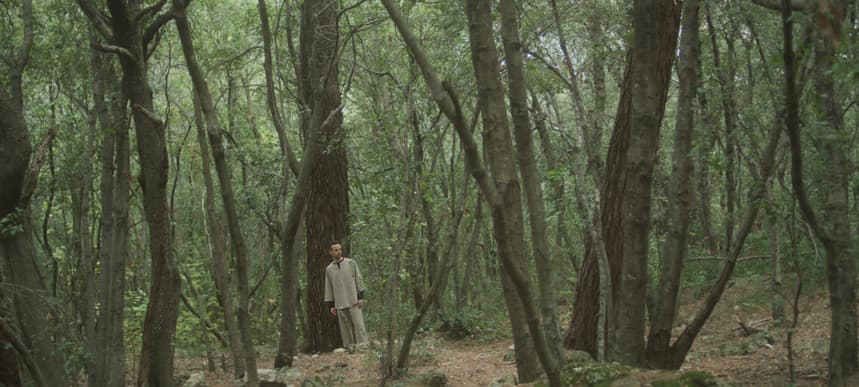 15.04.2020, Words by Felicity Martin
Dummy Mix 584 | Chams
"For once, I didn't overthink the process and I'm ok with that fact..."
Parisian producer Chams is someone who knows how to construct a rap track that bangs. Having previously made outings on Shanghai label Genome 6.66Mbp, he's best known for making hi-def cuts at 140 while co-running his Abîme label with Ytem, an imprint dedicated to showcasing forward-facing club constructs.
Chams's debut album 'L'Âme agit' is out now via Abîme, showcasing blistering, diamond-cut shards of rap. Punctuated with Chams's own vocal that comes marked with passion and frustration, it's full of flashes of brilliance, with cinematic horns sitting alongside eyebrow-scorching melodrama.
An hour filled with explosive offerings from label co-founder Ytem plus many of his own productions, Chams's Dummy Mix is a joy to listen to. "I asked a few friends to let me use their tunes and tried to do something with that and the tracks I've been feeling lately," he says. "I recorded it way more spontaneously than I usually do. For once, I didn't overthink the process and I'm ok with that fact so that's progress, or regress, I don't know, maybe both."
Tracklist:
Lagswitch – ??
Ytem x Escha x Sinjin – ?? (Chams blend)
TNGHT – Gimme Summn
Keenan Mathias – Don't Panic
Keiska – Powerpoint
V1984 – All We Do
S-Type – ??
Bushido – Bashful
Inkke – High Rise Prison
Kai Whiston – Brain Fritta
Klarhk – Overkill
Escha x Ytem – Ambush
Ziur – How You Like My Cut
Glacci – Purple Myst
Eprom – 666 Acid
Chams – Un Temps Pour Elle
Chams x Ytem – ??
Ytem x Fauness x Escha – ??
Chams – Infinity Edit
Mutant Joe – All Of A Sudden
Umru x Kai Whiston – ??
Alkpote – Chiens