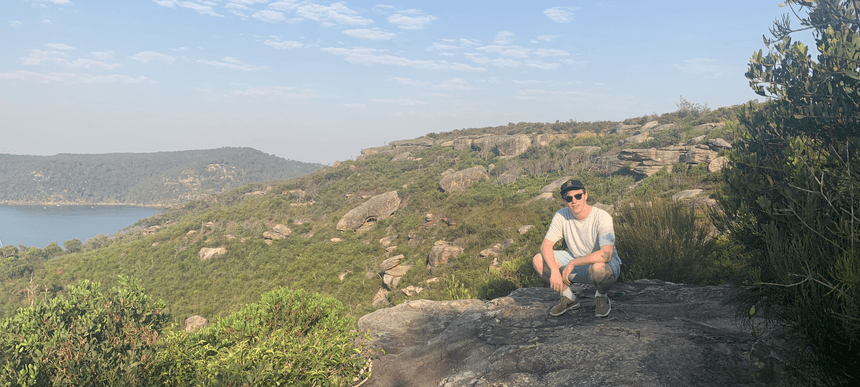 14.10.2020, Words by Felicity Martin
Dummy Mix 601 | Will Hofbauer
The London producer and Third Place boss is currently bubbling up
Selector and label head Will Hofbauer is at the forefront of exciting club sounds in London. Heading up the Third Place label, he also co-runs the event series Co-Select which focuses on gender equality in the DJ world, curating the kind of b2b sets that everyone wants to see (for example, the sadly-cancelled-due-to-Covid Angel D'Lite b2b Local Group).
Third Place is quickly becoming known as a destination for considered electronic sounds: it recently put out Sangre Voss's 'Expressions of a Mind in Slumber 2017​-​19', an intriguing project that saw him piecing together fragments of his sleep-talking over ambient, experimental sonics (and it came out on a pillow-shaped USB stick!)
Will's own productions are gold standard too: think wonky, off-kilter beats with nods to rave culture and a smattering of breaks. He debuted on New York's HOMAGE Records with 'Who Wants To Be A Willionaire?' which enjoyed a Desert Sound Colony remix on the flip. Support for his tracks has come from Bradley Zero, OK Williams and Moxie, and Ben UFO spun his 'Where Did All The Hay Go?' during his Club Quarantäne set, the duck quacks and farmyard animals he threw into the production sending listeners into a frenzy.
His Dummy Mix is a reflection of his broad tastes, with Colombian mysticism sitting alongside wonky 2-step, psychedelic house, twinkly textures, a slamming Breaka tune as well as two of his own productions. "I put this mix together in the basement of my house, and (after a few takes) mashed a few tracks I thought sounded okay together!" he says, "Including some shameless self-promotion of some of the tracks from my latest release, some recent Bandcamp buys, and all-time faves." Strap in below.
Tracklist:
Yaki Kandru – El Castigo De Los Amantes
Valentino Mora – Yant Suea
K-Lone – Palmas
Peter Lüdemann / Pit Troja – African Nightclub
Francis Inferno Orchestra – Hygiene (My Everlasting Rhythmo)
TWINS – Chase the Sound
DJ QU – Picazón
Swordman Kitala – Malanga Ja
Will Hofbauer – Where Did All The Hay Go?
Plastikman – Goo (Paco Osuna Remix)
Breaka – The Start Up
Chiapet – Westworld (Medieval Funk Mix)
Ahadadream – Hydration
Will Hofbauer – Count Me In
Jorg Kuning – Spirals
Call Super and Parris – Chiselers Rush
Radioactive Man – Goodnight Morton
Yaki Kandru – El Castigo De Los Amantes