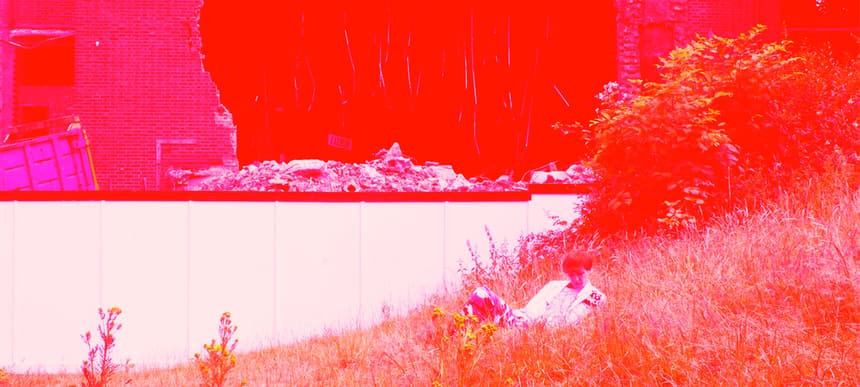 30.09.2014, Words by dummymag
Jam City shares 'Earthly III' mix
Jam City has followed up his 'Earthly' and 'Earthly II' mixes with a new mix titled – wait for it – 'Earthly III'.
This one is a little less pumping than the last, full of strange pop music, murky post-punk, French rap, corroded R&B, and low-bitrate eccojams. In the mix's artwork, Jam City seems to be lying in the flora, surrounded by the ruins of modern civilisation… or, you know, whatever.
The mix comes with the tag #DONT SELL YOUR DREAMS on Soundcloud, presumably named after The Pop Group song that rounds it off. An email from Jam City's management informs us that there is "new music from Jam City coming very soon", and has a statement attached:
Dusk in the garden; bricks in the heat.
No more money left in this world;
the glass shattered,
the chrome rusted…
What now?