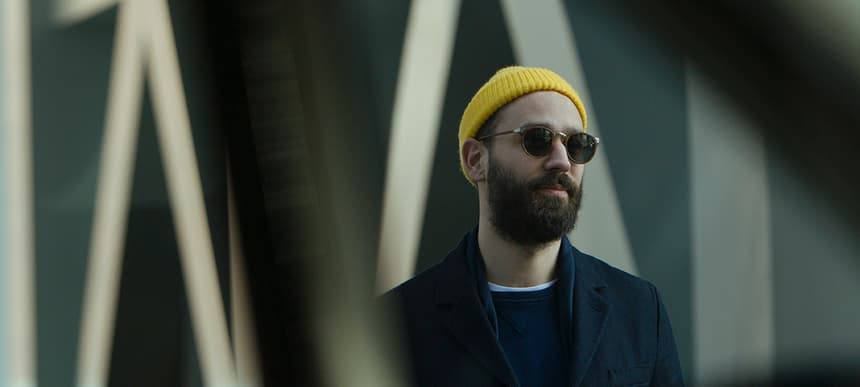 16.10.2015, Words by Aurora Mitchell
Listen to Jonas Rathsman's debut Elements mix
Swedish DJ and producer Jonas Rathsman has been putting out cuts on labels such as French Express and Method White for 4 years now as well as DJing – he graced Boiler Room last year for a 50 minute set in LA. Taking his music one step further, he's now launching ELEMENTS. It's a new mix series from Rathsman but it's not only limited to that, being a platform that will eventually expand further into live events as well which will have bills curated by the man himself.
We have the debut mix in the series to share with you (which includes exclusive tracks from Kompakt and Hotflush) below and asked Rathsman some questions for more context about the mix and where he's at right now before he plays a 6 hour set at new London club Phonox in November.
Hi Jonas! How are you?
I'm all good thanks! Just been getting some rest in San Diego after a few days touring in the U.S. The shows have been really great so far, had loads of fun with Disclosure in Austin and Vegas! CRSSD Festival was also really special and today I'm joining the Gorgon City tour bus for 3 shows during their U.S. tour. First stop Phoenix!
Elements is a new series, what do you have planned for it?
I'm really excited to be curating this mix series. I'm going to be releasing a new mix every two months, and I'm looking forward to showcasing some exclusive and unreleased stuff from some amazing artists that I respect. The main focus will always be on making the best possible mix and creating a journey with each episode. I really want this series to become a go-to place for underground music and I'm really looking forward to taking Elements on tour in 2016. I'll be doing some some live mixes in-between also recorded at my shows, but I'll only share the best sets.
How/where do you recommend that people listen to the mix?
Thats completely up to the people listening! I'd like to think that you can listen to the mix at any time or any location – I always try to create a mix that takes the listener on a bit of a journey, the same as I do with my DJ sets. I'd recommend whilst driving; at the pre-party; or why not when you're making love?! I'm always listening to mixes while traveling. It makes me relax and dream away, and many times I fall asleep. The jet lag certainly helps with this. It's also perfect to shut out annoying screaming kids or loud airplane engines. So there you go, plenty of options! If you are actually wondering where to listen though – Elements is going to be launching via my Soundcloud and also on YouTube along with some really cool visuals!
Did you plan ahead or was it a very in the moment process?
I've had this idea for a long time, actually! A few years ago I used to do mixes more frequently, and it was something that I really enjoyed doing. I like having that open line of communication with my fans where they can discover music with me. So I guess I've missed it. There's always people asking me when my next mix is coming, now they know! Also, I spend a lot of time looking for the right music to fit the mix, which is a really good way to find new talented artists and labels, but most importantly – fresh music for my dj-sets. I have always wanted to do something visual around the mixes too, and I think listeners will be really into the art that is coming out with each mix — I'm really excited for you to see it!
What else do you have planned in the near future apart from your all night set at London's Phonox?
Over this summer, I have been writing so much new music, which has been amazing. It feels like something has clicked in the studio, and as a producer that's a really good feeling. So, plenty of new music to come, that's for sure! I have some wicked shows coming up in the UK playing with Skream, Scuba, Patrick Topping and the lovely B.Traits! Then I am visiting South America for the first time, excited to play Electric Daisy Carnival in Brazil! Then Bugged Out Weekender; retuning to Australia; debut Elements tour… so much great stuff coming up! I'm feeling really honoured to have these opportunities.

Jonas Rathsman plays at London's Phonox on 20th November 2015 (tickets).