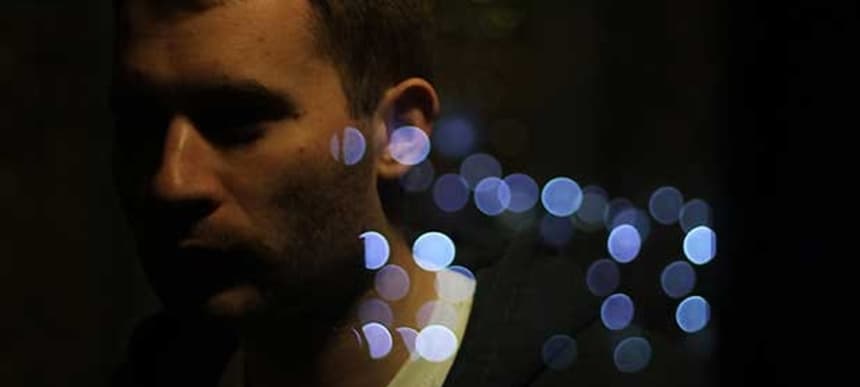 09.10.2013, Words by Anthony Walker
Hear Logos's set from the Boxed Rinse FM takeover
A large share of the noise about the resergence of instrumental grime recently is centred around Boxed, the London-based club night that's been running for barely longer than six months but has already made quite a name for itself. Minimal, abrasive and often downright strange, the music they like to play takes the basic DNA of early grime and re-mutates it with older musical strains like jungle and breakbeat and later influences like dubstep and footwork – a template that's familiar, but open enough to encourage dramatic stylistic shifts and gain a wide range of fans and affiliates from around the country and overseas.
Ahead of a Fabric booking last week, the Boxed collective (producers Slackk, Mr. Mitch, Logos and the label Oil Gang) took over a Rinse FM slot, which saw each member given their turn to show exactly what they're about. Here, we're premiering Logos's half-hour, a typically austere mix full of unreleased cuts, bootlegs and a couple of tracks from his two upcoming projects with Keysound Recordings: the 'Genesis' EP alongside Mumdance and a debut solo album 'Cold Mission'. A stream of the mix and a full tracklist are below.
Tracklist
Rabit – Sun Showers (forthcoming Disktopia)
Rabit – Black Gates (unreleased)
Neana – Yeezus Bootleg (unreleased)
Rabit – Swings (unreleased)
Logos – Seawolf (forthcoming Keysound)
Mumdance – Springtime (forthcoming UTTU)
Gage – Telo (unreleased)
Wen – Nightmare Devil Mix (unreleased)
Mumdance & Logos – In Reverse P.I.V (forthcoming Keysound)
Logos – Steel Pulse (unreleased)
Logos' collaborative 'Genesis' EP with Mumdance is out on Keysound Recordings on 4th November, his album 'Cold Mission' is out on the same label on 18th November.