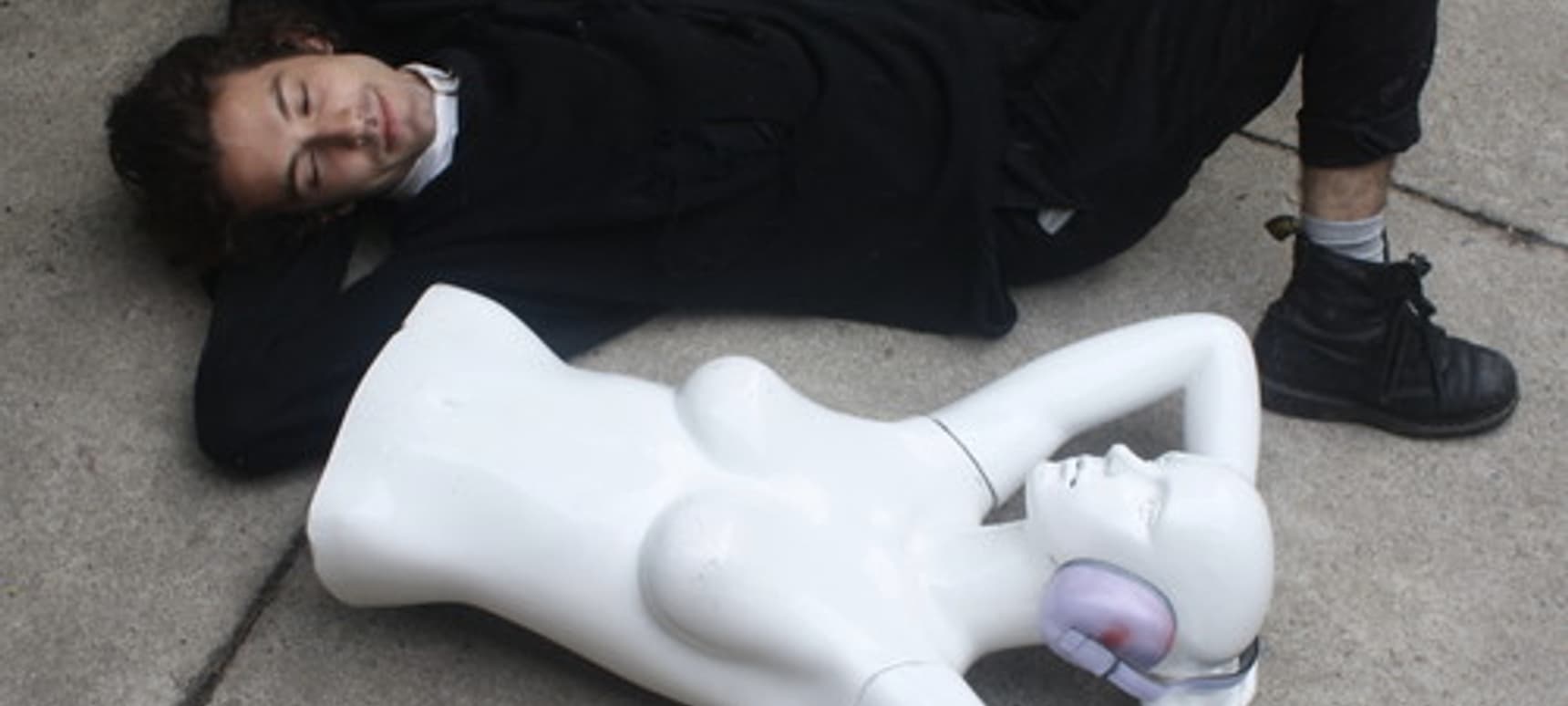 05.08.2014, Words by dummymag
Premiere: Doldrums' Light & Dark mix
Airick Woodhead, or Canadian noisemaker Doldrums, is starting a new radio show on Montreal radio station CKUT 90.3 FM. Named If You've Got Ears, the show focuses mostly on underground electronic and psychedelic music.
Before its first broadcast, Doldrums has put together a new mix showcasing some of the sounds and styles he's likely to play, featuring music by Majical Cloudz, Crystal Castles, and Eric Copeland.
Below, Airick fills us in on the show, as well as what he's been doing since we spoke to him when he released his album 'Lesser Evil' last year.
Tell us about your new show!
Doldrums: "It's called If You've Got Ears, and it's Wednesdays from 12pm-2pm on CKUT in Montreal. I think you can also listen online from their website."
I hear the show looks at Canadian underground scenes. Is stuff at home being ignored?
Doldrums: "Well, I'm basically going to be playing whatever I'm excited about – which happens to be a mix of local stuff from here in Montreal, Toronto, NYC, and all over the place. I wouldn't say local music is being ignored at all – but there are so many talented electronic/psychedelic artists here that don't get the same kind of exposure that the more pop-leaning bands do. I'll also probably dip into techno on the show. And when I feel like it, just blast some old reggae tracks. Or, like, Dido."
What's the music that's exciting you most?
Doldrums: "Lonesome Jedi tweakers all over the world. Truss, Galcher Lustwerk, Ramzi (who I'm taking over the show from), Brazilian Kuduro, Rat King."
How does this mix relate to the show?
Doldrums: "I wanted to do a Light/Dark mix to kind of cover the spectrum which I find most electronic music resides on. The first half is dark and around the Eric Copeland track things brighten up. This mix is 'Tropical Goth'."
While we've got you, whatcha been doing since 'Lesser Evil' came out last year?
Doldrums: "Doldrums has had about a six-month break from touring to finish a new record. On top of that, I've been jamming with other people, watering the plants, and making tacos."
Tracklist:
01. Guy Dallas Kalash Killers (anthem 47)
02. Unknown ??
03. Ill Life Ever Decreasing Circles
04. Crystal Castles Suffocation (remix??)
05. Clouds Pray for Jazz
06. Eric Copeland Hermaphrodites
07. Ramzi Zom By
08. Mas Aya Nikan
09. Lx Monkeys Beatz Hwwambo (DJ Nigga Fox remix)
10. Austra Mayan Drums (Doldrums remix)
11. Majical Cloudz Savage (Tim Hecker remix)
Live dates:
August 16th: Silent Barn, New York
August 29th: La Vitroli, Montreal
October 5th: Bowery Ballroom (with EMA), New York
If You've Got Ears will broadcasts on Wednesdays from 12pm-2pm on CKUT, Montreal (more information).