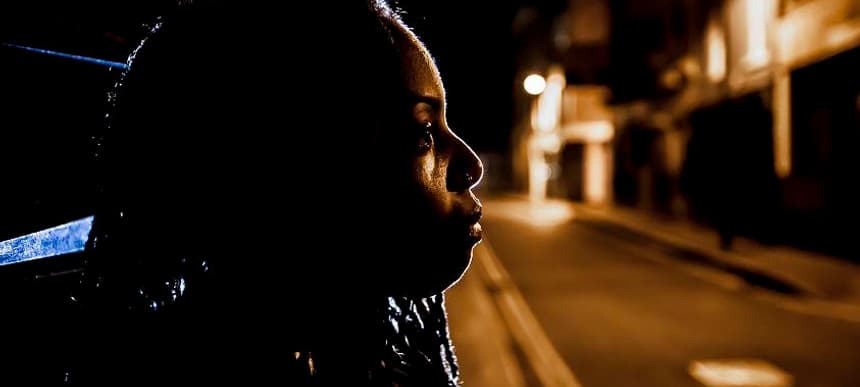 28.03.2014, Words by Anthony Walker
Premiere: Shy One's 30-minute mix for DVA Music
Hyperdub producer Scratcha DVA's self-titled label, DVA Music, will release its also self-titled debut compilation album next week, – featuring a host of new names like Tsunga and JD Reid alongside artists who've already released music on the imprint like Joss Ryan and Shy One.
The latter is the producer behind the first two tracks of 'DVA Music', following on from her 2012 debut LP, 'Bedknobs and Boomkicks', and her standout contribution to Big Dada's 'Grime 2.0' compilation last year with a pair of tunes that show a more extroverted side to her music. Both Yuh Nuh Easy and the Werkha remix of Untitled 9 are featured on this 30-minute mix that Shy One has made exclusively for Dummy, a good summation of what the producer and DVA Music as a whole are doing right now that takes the label's bruising rhythms and technicolour synths and blends them with bits of jazz, disco, upbeat rap, and lush R&B.
Stream the mix below and scroll further down for a Q&A with Shy One and a full tracklist.
Hi Shy One! Could you introduce your mix to our readers please?
Shy One: "Yo! I basically just wanted to play some of what I'm personally vibing to at the mo', and just do what I want and have fun. I'm starting to loosen up and get back to having fun with it."
You released your album 'Bedknobs and Boomkicks' on DVA Music a few years ago, and you're featured twice on the new compilation. How did you link up with Scratcha and start working with the label?
Shy One: "I linked up with Scratch after sending him some tunes a few years back. He got in contact one day about an old tune he wanted to release, and that was my initiation into DVA Music."
How do you think your music as changed, if at all, between now and the time you released your album?
Shy One: "It's matured, it's grown with me. I've taken some time out to learn a few things."
Will you be releasing anything new on DVA Music soon?
Shy One: "Hopefully, yeah. To be honest, I just want to make music I'm personally happy with first, then maybe share it."
Apart from your own music, what would you recommend people should be listening to right now?
Shy One: "I am head over heels with Seven Davis Jr's music, I'll tell anyone who'll listen. I hope you guys listen!"
Tracklisting:
01. Soho – Hot Music
02. Trus'me – At The Disco
03. BD1982 – MNTNS
04. Shy One – Untitled 9 (Werkha remix)
05. Shy One – Yuh Nuh Easy
06. Four Tet & Terror Danjah – Killer
07. Shy One – Sapphire
08. BD1982 – Throw Shade
19. Rae Sremmurd – We
10. Le1f – Nah
11. Coni – Flip
12. Shy One – Xaymaca Eclipse
13. DVA – Curveball
14. Basic Soul Unit – Jak'd Freq (A Made Up Sound Acid bonus)
15. TenTwentySeven – Rhymeslo
16. Doja Cat – So High
DVA Music release 'DVA Music' on 31st March 2014.