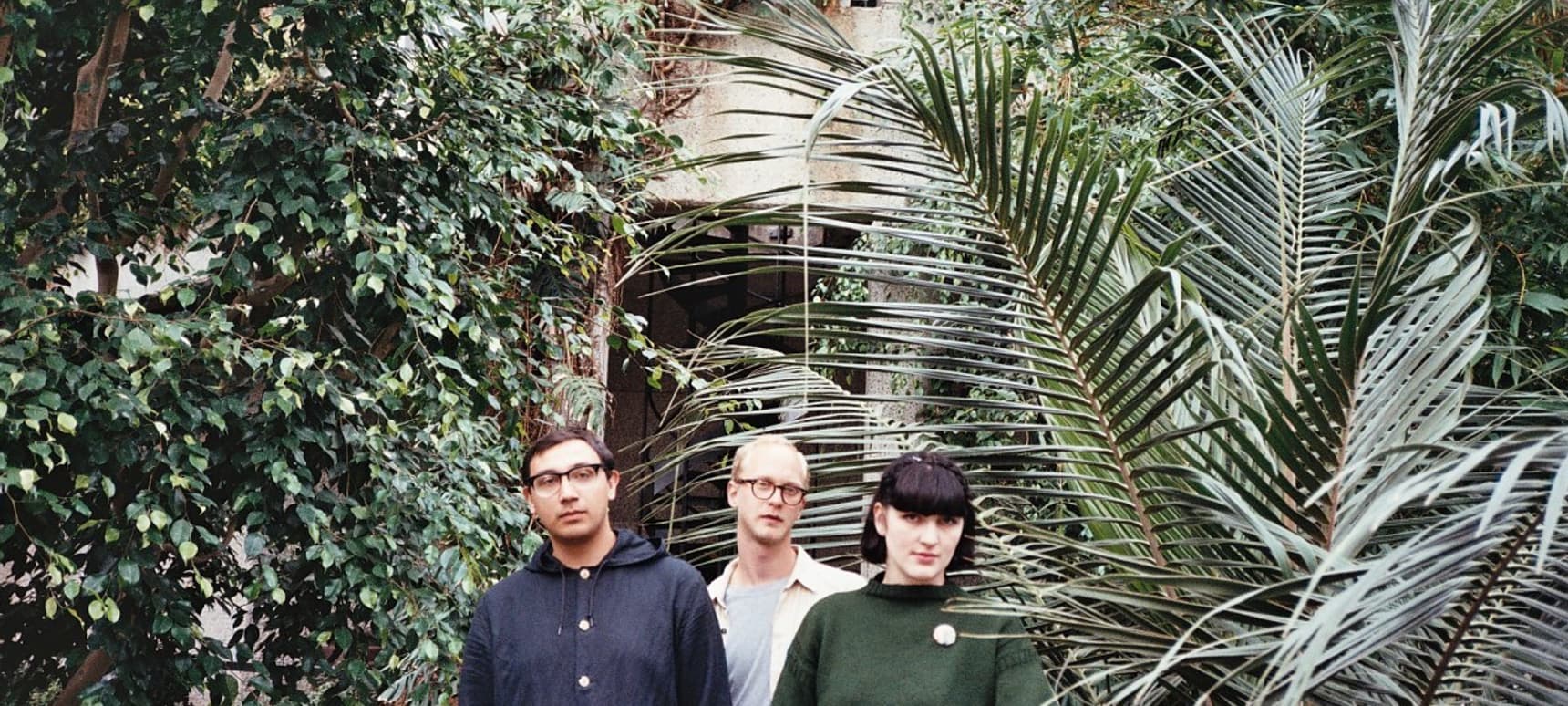 19.02.2015, Words by dummymag
Virginia Wing & Hookworms' tour mixtape
Virginia Wing are taking their slinky motorik jams out on the road with Hookworms later this month, supporting their album 'Measures of Joy' – released in November via the newly-reanimated Fire Records (Spacemen 3, Neutral Milk Hotel, very early Pulp, etc.).
Before that, the band's Sam Pillay hooked up with Hookworms guitarist MB to compile this pre-tour mixtape. Every song on it is a killer and should satisfy your urges for weird, experimental, but sorta poppy electronic music. There's stuff from ALAK, the Californian experimental pop musician associated with patten's Kaleidoscope label, classic material from TG's Chris Carter, the eternally inspiring Liaisons Dangereuses, new stuff from Vessel, some acid house, some Martin Rev, and the Oakey/Moroder classic Together In Electric Dreams. You'd be a Grade A moron to miss out on it.
Stream the mix below and peep the band's tour dates after the jump. Tickets are available here.
Tracklist:
01. ALAK Pass
02. Ectoplasm Girls Before It Gets Too Late To Begin
03. Dungeon Acid Nude Descending A Staircase
04. Martin Rev Jomo
05. Liaisons Dangereuses Los Ninos Del Parque
06. Chris Carter Poptones
07. Vessel Euoi
08. Asmus Tietchens Lourdes Extra
09. Arthur Russell Keeping Up
10. Subway Xam
11. Giorgio Moroder & Phil Oakley Together In Electric Dreams
Virginia Wing live dates (supporting Hookworms):
February 28th: Glasgow, Stereo
March 1st: Manchester, Sound Control
March 21st: London, Oval Space
March 22nd: Nottingham, Rescue Rooms
Virginia Wing live dates:
March 25th: La Péniche InsideOut, Liege
March 26th: Alte Kongresshalle, Munich
March 31st: Sonic, Lyon
April 1st: L'Espace B, Paris
April 3rd: Tap Tab Club, Schaffhausen
April 5th: Rhiz, Vienna
April 6th: Palác Akropolis, Prague
April 7th: Acud, Berlin
April 10th: Motel Mozaique, Rotterdam
April 11th: Kinky Star, Ghent
Fire Records released 'Measures of Joy' on November 3rd 2015 (buy).