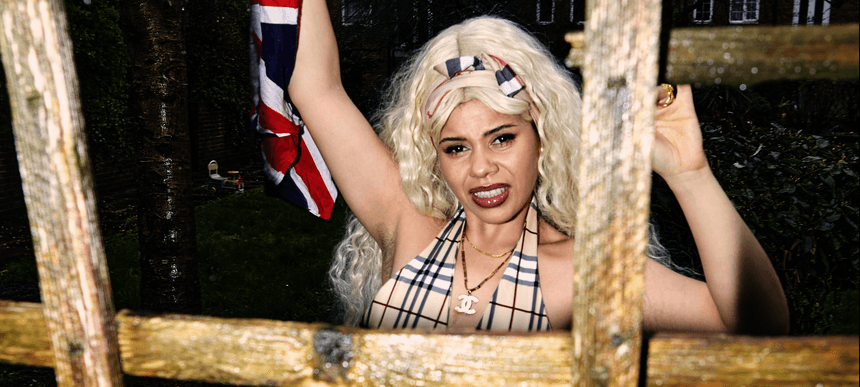 22.08.2022, Words by Billy Ward
Albertina's 'Cars' receives a heavy UK garage remix from rising producer Harry Rodger
The track is transformed from an afters-anthem into the party's main event...
Following the release of her debut single 'Cars' back in July, British-Caribbean songstress Albertina is back with the first instalment of new series of remixes coming out this year.
Since arriving onto the scene in 2021 with a feature on Guy Gerber's 'Bocat' EP, the boundary-crossing musician is staking her claim as one of the UK's hottest new homegrown talents. The original offering of 'Cars' introduced listeners to Albertina's exciting blend of UK electronic sounds, ethereal vocals and effervescent synths, helming a dance-floor-ready sound perfect for the kind of late night city cruises she plays out in the accompanying music video.
The first remix of the new project comes from up-and-coming musician, producer and sound artist Harry Rodger. Maintaining the mystical aura of the original but lacing it with a powerful UK garage underbelly, the track is transformed from an afters-anthem into the party's main event.
Previously part of the alternative R&B collective S4U and currently a resident DJ and radio host on Balamii (as well as numerous NTS and Boiler Room performances), Albertina is back in full force with this promising solo project.
Stream 'Cars' (Harry Roder remix) with your preferred player here or watch the official visualiser below:
Albertina's 'Cars' (Harry Rodger remix) is out now Gunjle via DMY.
Submit music for release via DMY Artists.
Read next: Temptress drop bouncy UK garage heater 'Catch 22'