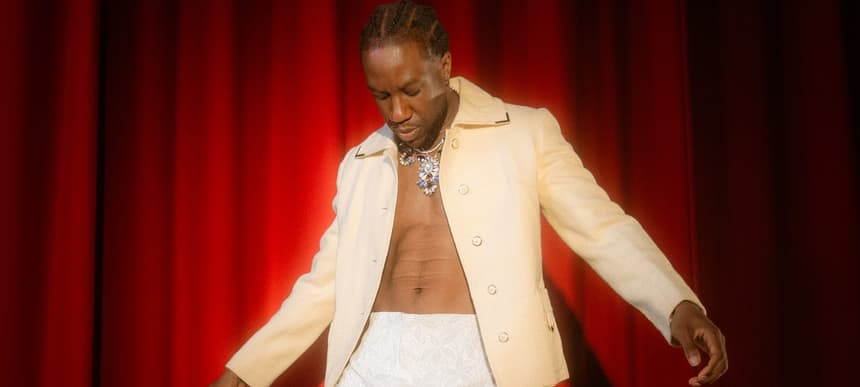 28.01.2022, Words by Billy Ward
BenjiFlow delivers his anticipated new EP 'The Thrill'
The 9-track body of work is his most ambitious and exhilarating yet...
After teasing his new project with a number of sun-soaked singles, videos – and even a live studio session – North London's BenjiFlow finally delivers on his promise with his brand new EP, entitled 'The Thrill'.
The rollout for his latest body of work saw the high-flying vocalist release the likes of 'My Bella', 'GO' and most recently 'Ready', a super cool single that weaves Benji's smooth vocal tones through a tapestry of live instrumentation and rhythmic elements.
A natural evolution from his debut EP at the turn of the decade, BenjiFlow returns with his trademark amorous tones and contemporary melting pot of smooth sounds. He effortlessly melds UK R&B, Afro-cuban rhythms, West African pop, and sounds of South America such as samba, bossa nova, and salsa into something so uniquely his own.
The 9-track body of work is his most ambitious and exhilarating yet, demonstrating his incredibly versatile musical ability while putting down a clear marker that he's here to stay. Featuring appearances from Nigerian singer Oxlade and Afrobeats pioneer Juls, the EP is a multi-faceted collection of tracks, beckoning listeners to immerse themselves in the mind and sonic universe of an artist who is hard to ignore right now.
A notable highlight from the project, 'She's Not In Love' is a relatable and heart-felt tale of rejection filtered through a canvas of elegant melodies and sauntering chords. Other new tracks include the likes of 'The Thrill', 'Mine', 'One of One', 'My Bag' and 'The Chill'. 
BenjiFlow further cements his status as one of the most compelling up-and-coming artists in the UK right now with 'The Thrill'. Stream the EP below or listen with your preferred player here. 
'The Thrill' EP by BenjiFlow is out now via DMY.