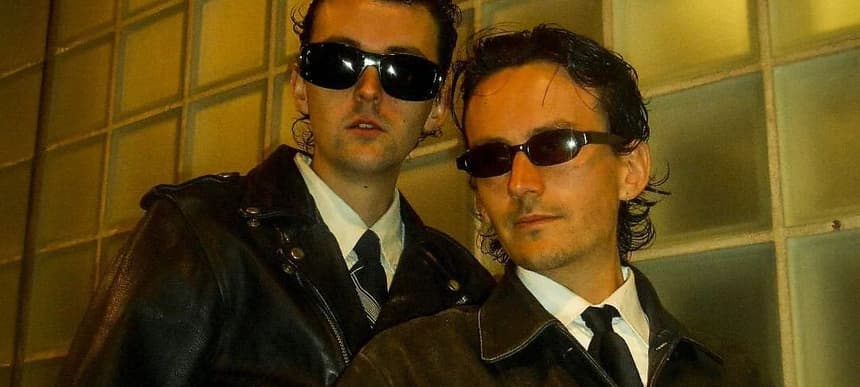 07.07.2022, Words by Billy Ward
'Better Men' is Speedboat's most socially-conscious EP to date
"While the romance is still there, it's a little more real this time..."
Speedboat are back just in time for summer with their anticipated new 6-track EP, 'Better Men'.
The Brighton-based duo have had an impressive output this year, releasing both 'Sadie Grey' and 'Theodora' in the run up to their latest project. Now finally out, the new EP pulls together everything the pair have achieved and been inspired by so far, carving out a distinctive style with nods to the past, the present and the future, for them unpack further as they grow into their Speedboat alias even more.
While the pair's last EP 'Split The Bill' explored themes of "fictional romance", 'Better Men' treads more personal territory ."It's more personal and a little more socially engaged than the last EP," says the duo, "while the romance is still there, it's a little more real this time."
Brothers Johnny and Will Griffiths have been making music together in their seaside hometown since 2017, finding inspiration in their father's vinyl collection spanning '80s pop, indie and new wave. Project opener 'Better Man' was the first Speedboat track they wrote together: "We had just built our first home studio to work independently on our own separate projects. We had no intention of writing music together, however, when we inevitably did, this song and Speedboat, was born."
Stream the 'Better Men' EP below.
'Better Men' by Speedboat is out now on Moshi Moshi Records via DMY.
Submit music for release via DMY Artists.
Read next: Pop trio Acali host an 80s-inspired desert disco in new visual for 'You Can't Plan No Shit'