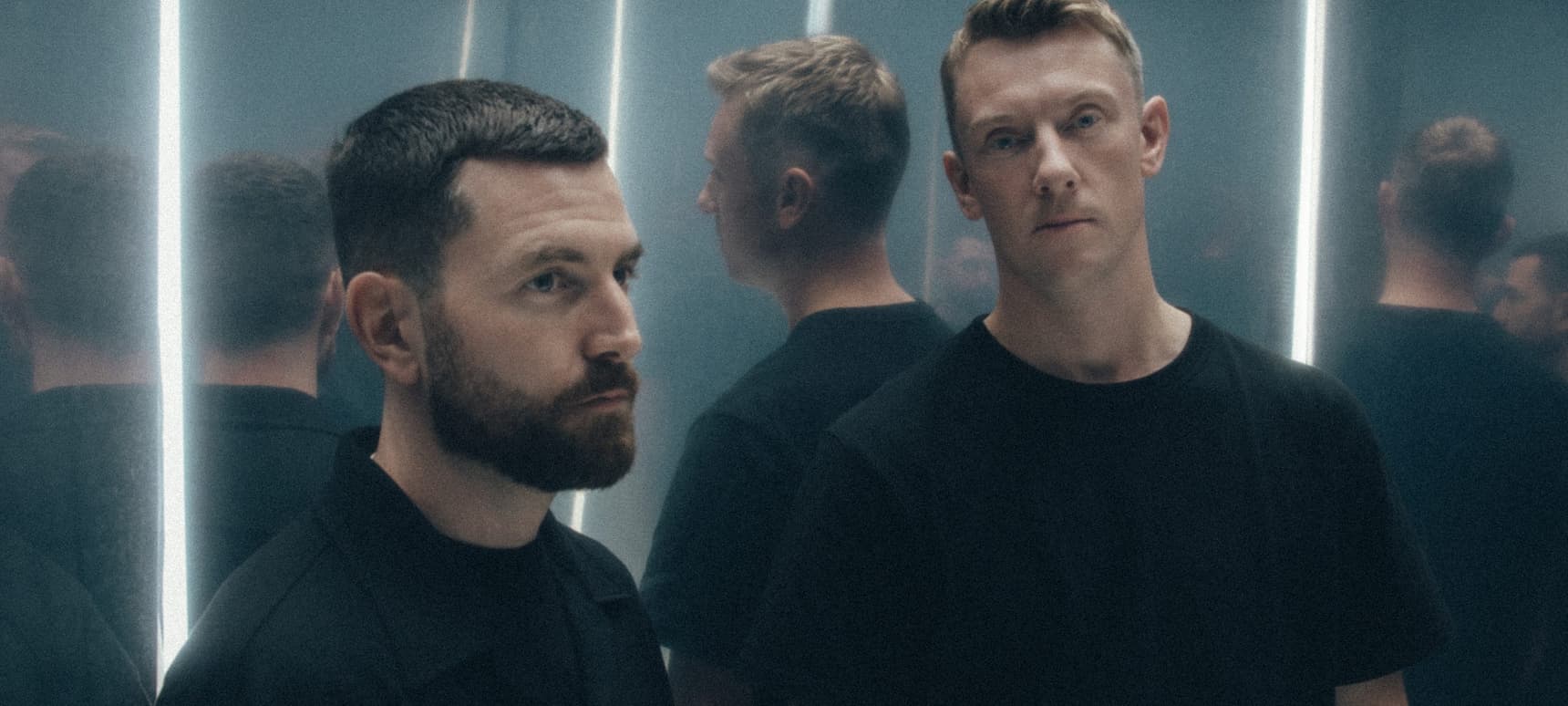 06.10.2020, Words by Felicity Martin, Photos by Dan Medhurst
Bicep announce 'Isles' album: hear first single 'Apricots'
The LP is arriving via Ninja Tune in January 2021...
Bicep will release an album, 'Isles', in January 2021 via Ninja Tune, and today reveal new single 'Apricots'.
It follows the release of single 'Atlas' in March, and features ten tracks from the Belfast-born, London-based duo comprised of Matt McBriar and Andy Ferguson.
"We have strong mixed emotions, connected to growing up on an island," Bicep say of the LP's title. "Wanting to leave, wanting to return."
Identity and the connotations of their Belfast background is another theme present on the record: "It's always been an unquantifiable topic for us," Matt says. "We're not religious, but we're both from different religious backgrounds. There was always a lot of interest in us talking about those issues, but we always felt that one of the things we loved about dance music was that freedom it gave you to be released from talking about those things."
Of the Belfast club Shine, where the pair cut their musical teeth, Andy says: "You'd enter the club and it would be people from both sides of the tracks and they'd be hugging. And the following week, they'd be with their mates rioting. It felt like the safest place but, on paper, it should have been the most dangerous".
The album is musically set to express the sounds of those days for the pair: "It was like being smacked in the head with a hammer," Matt says. "It was either very intense, in-your-face Italo tinged electro or really aggressive techno".
'Isles' features two collaborations with vocalist Clara La San, plus tracks with cellist and composer Julia Kent and Korean artist machina.
The pair are also launching a radio series on Apple Music, 'Feel My Bicep Radio', later this month.
They have revealed a new site tracking their use of samples in 'Isles', with the page currently detailing the sampled sounds in 'Atlas' and 'Apricots'.
BETWEEN NOW AND THE ALBUM RELEASE IN JAN, WE'RE GOING TO BE HIGHLIGHTING THE SAMPLES WE HAVE USED ACROSS 'ISLES'. SHOWING WHERE WE HAVE GOT THEM FROM AND HOW WE'VE USED THEM. IF YOU'RE INTERESTED IN THIS KIND OF THING – CHECK THE WEB PAGE HERE https://t.co/OUwqgEyveF pic.twitter.com/aIsJOMoScL

— B I C E P (@feelmybicep) October 26, 2020
Watch the video for 'Apricots', directed by BAFTA-winning Mark Jenkin, below.
'Isles' tracklist:
1. Atlas
2. Cazenove
3. Apricots
4. Saku (feat. Clara La San)
5. Lido
6. X (feat. Clara La San)
7. Rever (feat. Julia Kent)
8. Sundial
9. Fir
10. Hawk (feat. machìna)
Bicep's 'Isles' will be released physically & digitally by Ninja Tune on January 22nd 2021.
Read next: Bicep's run of Printworks shows felt like a moment for UK dance music