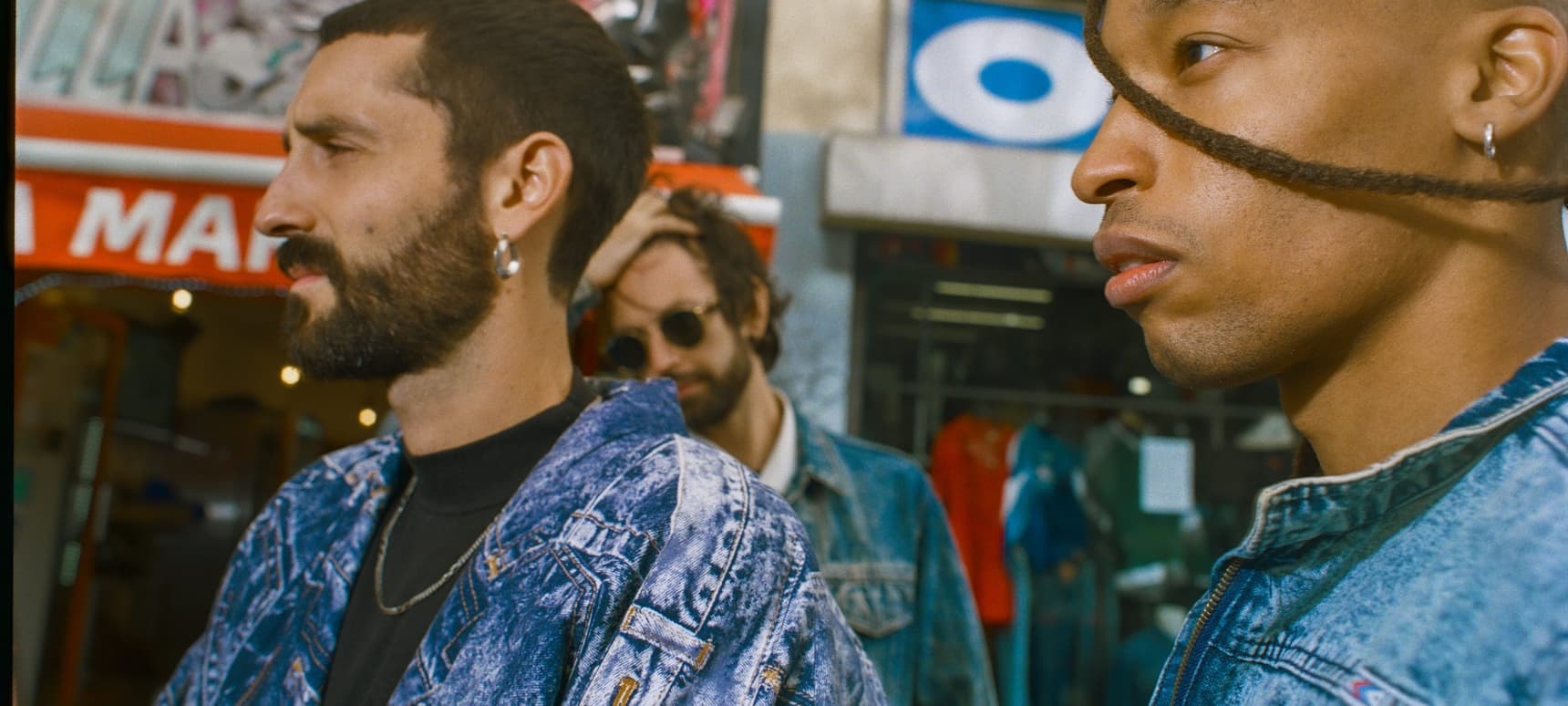 19.07.2021, Words by Maisie Goulsbra
BLOW's alluring new single, 'Shake the Disease' ft. Anna Majidson
This track isn't about shaking COVID-19, it's about the passing of time
The French trio BLOW just dropped their alluring new single 'Shake the Disease', featuring Anna Majidson, and a Colors performance to go with it. Written in the midst of national lockdowns, this track isn't about shaking COVID-19, it's about the passing of time.
The indie-pop band is made up of Quentin on vocals, Jean-Etienne on guitar and Thomas on bass, who was also a former touring member of Her – the latter two met as roommates while studying at Nancy's Music Academy International.
About the single, they have said: "This is not a love song. It's a call for help written during a complicated time where we were losing our marks." Anna was a natural fit for the track – "We love her voice which was perfect to bring warmth and sensuality to the track, which she effortlessly did."
Anna Majidson is one half of the duo Haute, who have their own Colors show with over 22 million views.
Quentin takes the first half of the vocal, which expresses the feeling of being lost; Anna emerges via golden harmonies in the first chorus before singing her own verse, as if each one is responding to the other one's melodies. The solution to which seems to come when each vocal part joins and harmonises in a modest but beautiful way – into a flickering build-up of chorus before an instrumental outro.
And as if reaching a different kind of maturity, the trio (who take inspiration from Moderat, Jungle and The XX) have shaken their usual electronic sound palette in favour of an acoustic sound – which the album is expected to replicate.
The track was produced by Crayon and is taken from BLOW's forthcoming album that shares the same name as the single.
Listen on your preferred streaming service here.
Watch the Colors performance of 'Shake The Disease' below.
If you like BLOW, you will love Dummy's Spotify playlist Bedroom Pop. Listen here.