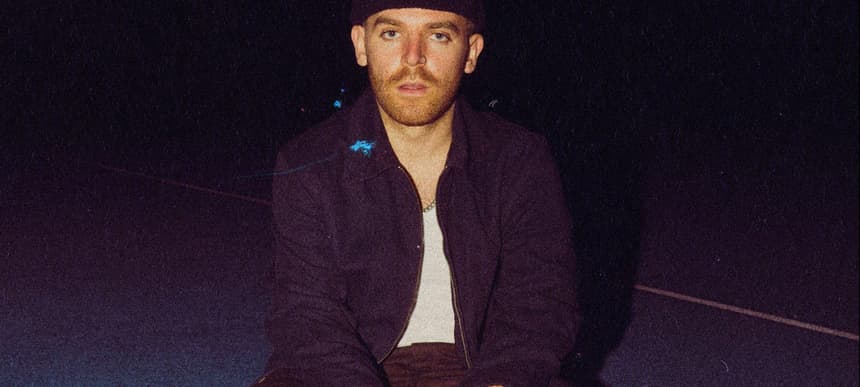 09.03.2022, Words by Billy Ward
Blu Ernest toasts late-night indie anthem 'Disarm Me'
The self-produced track showcases the Brighton newcomer's soul-bearing lyricism
Following the success of his previous single 'Dodged A Bullet', which dropped back in January, Brighton-based newcomer Blu Ernest takes aim once more with a slow-burning second release from his forthcoming '____ On My Mind' project.
Entirely self-produced, 'Disarm Me' is a tender number showcasing his heart-on-a-sleeve lyricism over a backdrop of R&B and late-night indie. The velvety tone of Blu's heartfelt croons are in stark contrast to the crackling guitars and crushing 808s, which help to further cement the moody aesthetic he has spent the last 2 years developing.
Raised in a small-town, the sea-side lover says he was born with an 'underdog' way of thinking, which helped overcome his low points. "People will always root for the underdog" he says, "but when no-one's there, you've got to root for yourself . I want to inspire others to believe in themselves too".
'Disarm Me' is about being unable to cope during a time of inner-conflict, only for peace and hope to return in the form of a partner's touch. It's another hit from an artist who seems unable to miss right now and builds anticipation for his new projecton on the horizon.
Stream 'Disarm Me' below or listen with your preferred player here.
'Disarm Me' by Blu Ernest is out now via DMY.