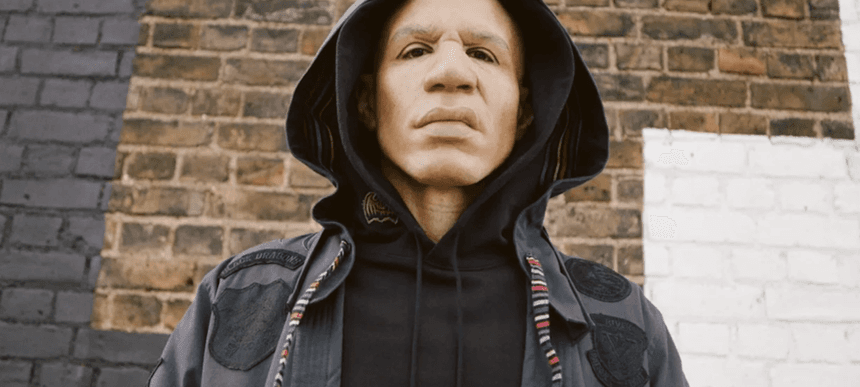 12.09.2023, Words by Billy Ward
CASISDEAD announces debut studio album 'Famous Last Words', shares new single
The 27-track record is expected to blur the boundaries between sci-fi film and rap album
London-based rap enigma CASISDEAD announces his highly-anticipated debut studio album, 'Famous Last Words', out October 27.
The forthcoming 27-track record has been dubbed as the "fully realised expansion of the dystopian futurism" that the prolific figure has been exploring since launching the CASISDEAD alias back in 2013. 
Dealing with feelings of loss, regret, paranoia, and a persona that constantly self-reflects amongst the madness in London, 'Famous Last Words' is expected to blur the boundaries between sci-fi film and rap album like never before. 
Fans will find the rapper at the centre of a shady network of gangsters, girls, and drug dealers. Narrated by CASISDEAD himself, the record invites listeners to step through a portal into a vivid new world. 
The album features a series of collaborators, tapping UK music legends, Connie Constance, Kamio, Desire, and Pet Shop Boys' Neil Tennant.
To mark the announcement, CASISDEAD shares new single 'Matte Grey Wrap', featuring Megan Louise and Johnny Jewel's Desire project.
Listen to 'Matte Grey Wrap' below: