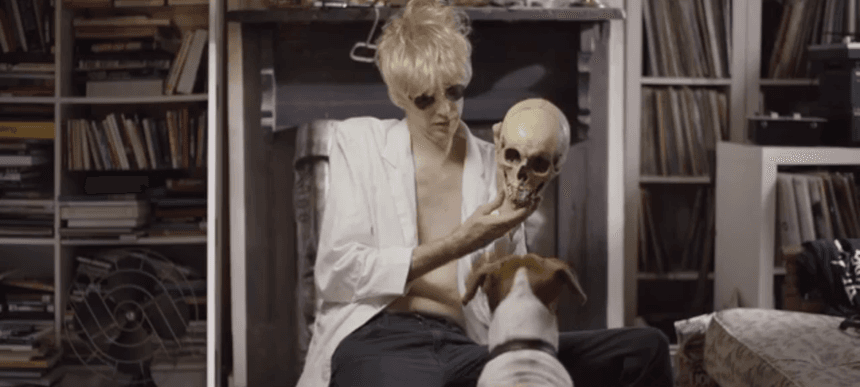 17.08.2015, Words by Aurora Mitchell
Deerhunter - Snakeskin
Luck hasn't always been on Deerhunter's side in the past couple of years – having had to cancel the European dates on the tour for their last record, 'Monomania' and then dealing with frontman Bradford Cox being involved in a car accident at the tail end of 2014. However, they're back stronger than ever with the announcement of their fifth studio record, Fading Frontier, which is out October 16th through 4AD.
They've enlisted fellow Georgian resident Ben H Allen, who also worked on their 2010 record 'Halcyon Digest', to produce the record alongside them as well as Tim Gane from Stereolab and James Cargill of Broadcast featuring on tracks.
Ahead of the record comes new cut, Snakeskin with a video to match, featuring a beaming Bradford Cox perched on a chair in a living room. While their sound has progressed over the years, it still sounds classically Deerhunter – sweeping guitar riffs settling beneath Cox's vocals, which are more to the forefront than usual.
Watch the video above.
Fading Frontier tracklist:
01. All The Same
02. Living My Life
03. Breaker
04. Duplex Planet (ft. Tim Gane of Stereolab on Electronic Harpsichord)
05. Take Care (ft. James Cargill of Broadcast on Synthesisers and Tapes)
06. Leather and Wood
07. Snakeskin (ft. Zumi Rosow on Treated Alto Saxophone)
08. Ad Astra
09. Carrion
Fading Frontier is out through 4AD on 16th October 2015 (pre-order.)