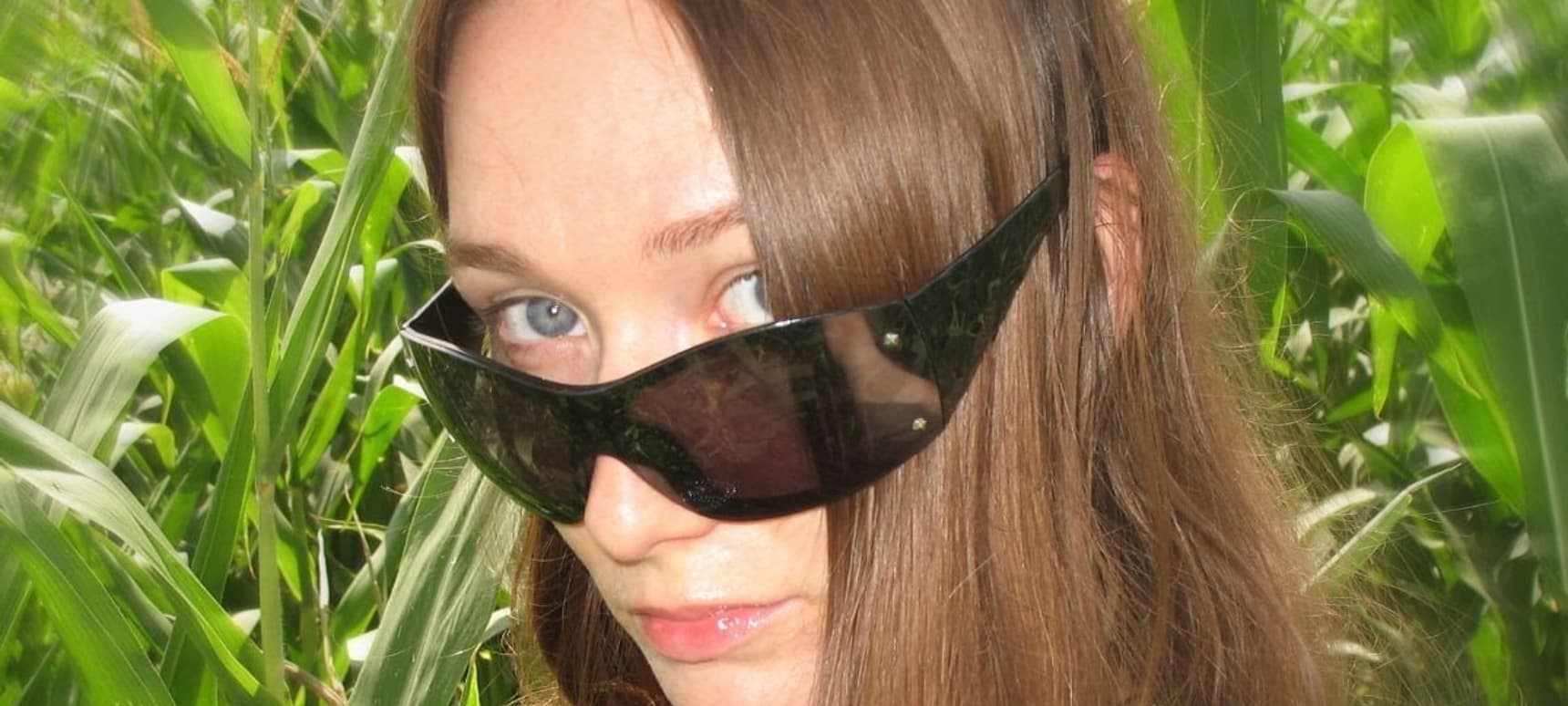 08.09.2021, Words by Maisie Goulsbra
E L L E drops punk-driven new single and music video, 'Bodmin More'
"At its core the project is about wish fulfilment and its link with identity"
E L L E is back with her punk-driven pop sensibility on new single 'Bodmin More', a track that was written in under an hour as a protest song against capitalist result-driven ideals, acting as a celebration of pain. As someone who is influenced as much by Aphex Twin, Three 6 Mafia and Nine Inch Nails as she is by nature, video games, Mark Rothko and Junji Ito – E L L E's music is often enigmatic and conceptual.
Her previous release was entitled 'Witchking / Angmar': the word 'Angmar' meaning 'Iron Home' in Sindarin, one of the fictional languages from J. R. R. Tolkein's The Lord of the Rings. 'Bodmin More', on the other hand, is the name of a granite moorland in northeastern Cornwall that dates back to the Carboniferous period of geological history.
As much of a visual revolutionary as a sonic visionary, E L L E has self-directed a post-apocalyptic, high fashion take on the 'Blair Witch Project', exploring various visual contrasts for the track's music video. Styled by Madi Swain, the look chosen is used to reflect E L L E, who exudes opposing masculine and feminine energies. In the track, barbed white-noise harshness meets E L L E's grungy vocals, as the third instalment from her upcoming mixtape 'FANTASIAA'. About the new album,
E L L E says: "at its core the project is about wish fulfilment and its link with identity."
Listen to 'Bodmin More' on your preferred streaming service here or watch the music video below.
For more of the absolute best new music find Dummy's Spotify and follow Brand New: The Best New Artists.