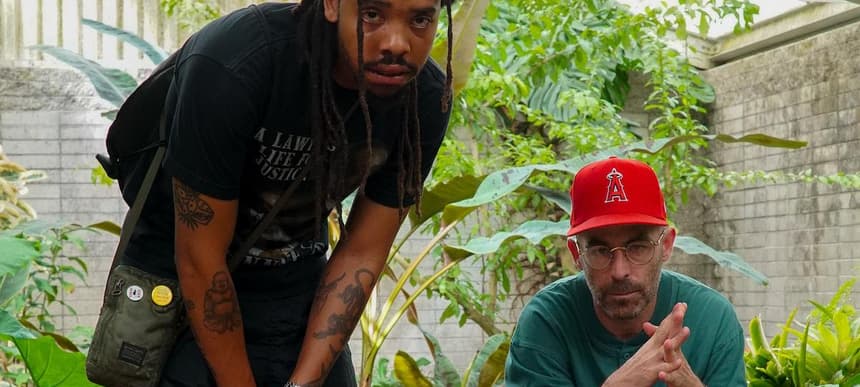 15.09.2023, Words by Billy Ward
Earl Sweatshirt and The Alchemist release new single with Vince Staples 'The Caliphate'
The duo also announced their 'VOIR DIRE' album will drop on streaming platforms in October
In an unexpected turn of events, Earl Sweatshirt and The Alchemist release a new track 'The Caliphate' featuring Vince Staples with the announcement that their recent Gala Music-released album 'VOIR DIRE' will now be released wide to all digital streaming platforms on October 6th.
Last month Earl Sweatshirt and The Alchemist surprised the music world with the release of their joint album, 'VOIR DIRE', which arrived on the heels of lead single (and the only track to appear on digital streaming platforms from the album) "Sentry" ft. Mike. However, some fans were left disappointed that the record wasn't available to stream. 
Now the pair announce the entire project will be released in its original form and sequence — with three previously unreleased tracks including 'Heatcheck', 'The Caliphate', and 'Mancala', the latter two of which feature Vince Staples.
Alongside the announcement, the duo has announced a string of November 2023 tour dates featuring Earl Sweatshirt and The Alchemist performing together with support slots from MIKE & Black Noi$e. 
Tickets are available HERE. 
Stream 'The Caliphate' below: