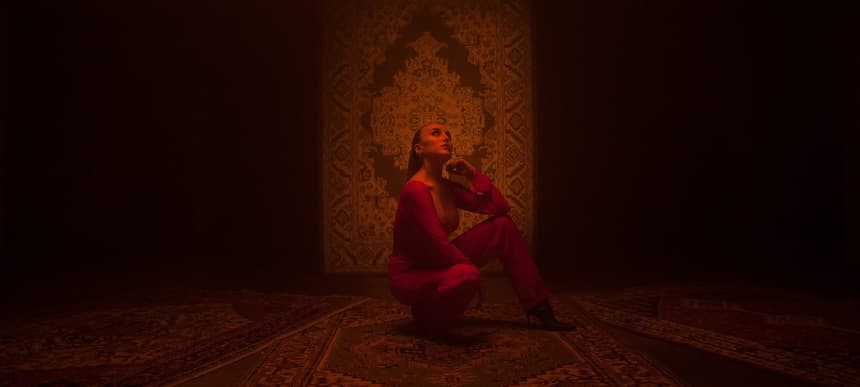 16.04.2020, Words by Felicity Martin
Farrah champions her Iranian heritage on polished R&B cut 'ID'
It's the latest single on our DMY Recordings label...
The latest signing to our DMY Recordings label, London-via-Leeds singer-songwriter Farrah has released 'ID', a track exploring her heritage.
Produced by Alpines' Bob Matthews, it sees booming, 808-laden bass making way for a traditional Middle Eastern flute line, taking influence from her Iranian background.
"ID was written about feeling like you'll never be quite enough for someone or something you think you desire, whether that be a person, group of people or career path," Farrah says. "I regularly see people trying to fit someone else's ideal, losing their own self in the process. I want this song to encourage people to accept their strengths and weaknesses and embrace their unique identities."
It follows her stirring 'Back To You' single, which we released in January this year, and a string of sleek singles like 'Release' and 'Nothing'.
Listen to 'ID' on Spotify and Apple Music below, or via your preferred streaming service here, and keep your eyes peeled for the video arriving soon.