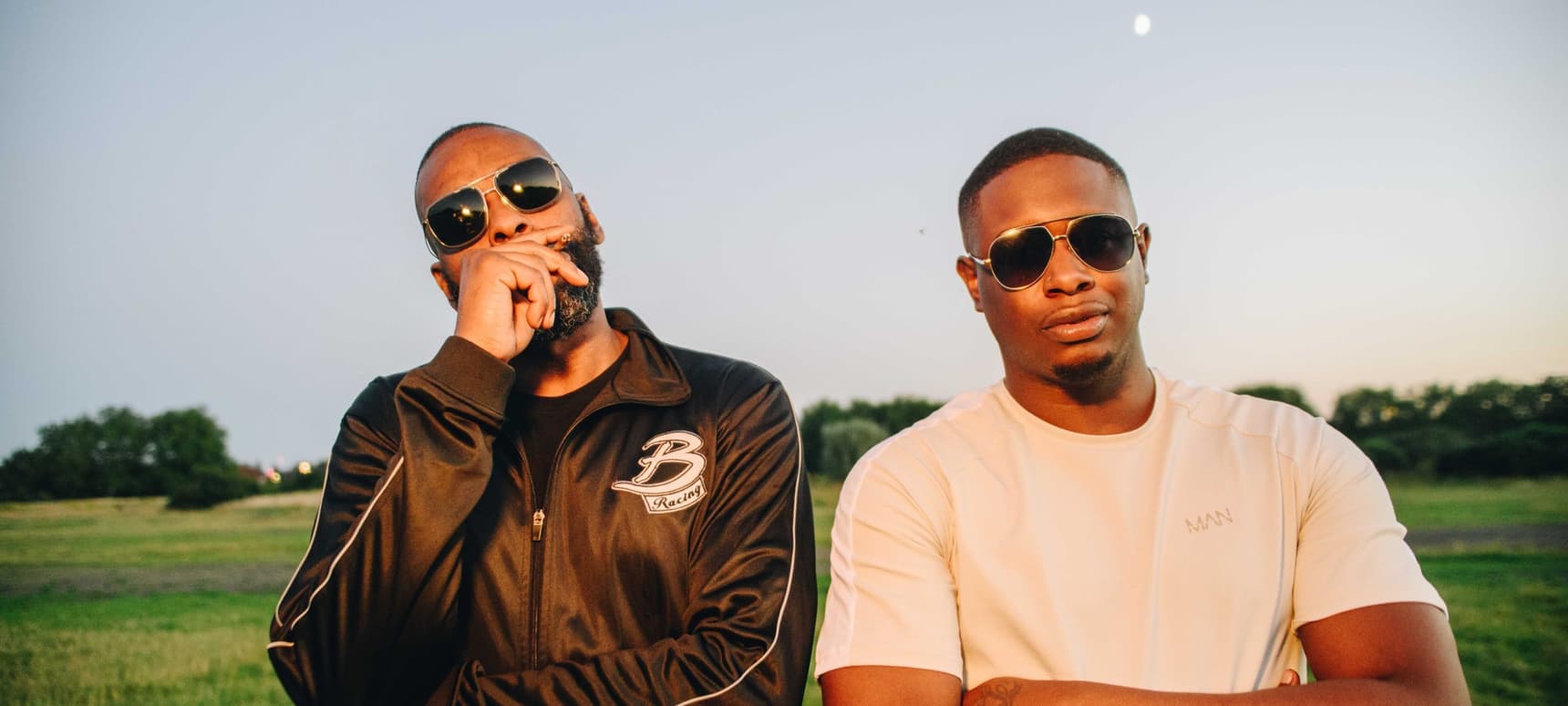 05.11.2021, Words by Billy Ward
Flowdan and Snowman Baby fly the flag for grime with icy new 'Black Rain' EP
The project fits within the distinct and forward thinking aesthetic of Spentshell...
Almost a year since his collaborative project with Abstrakt Sonance, grime mainstay Flowdan returns with a brand new EP, this time enlisting former member of the legendary Aftershock crew, Snowman Baby.
Entitled 'Black Rain', the EP marks the first release of the year on Flowdan's Spentshell imprint and it proves to be worth the wait. Each song on the 5-track body of work were all produced by the MC himself with Abstrakt Sonance's recognisable percussive elements and energetic synths dispersed throughout.
Complete with the ice-cold trademark flows and bars from two rappers at the top of their games, 'Black Rain' fits within the distinct and forward thinking aesthetic of Spentshell, winding back the years to the golden era of grime while sounding polished and refreshingly modern.
The EP opens up with 'Big Dilemma', a fiery track with warping basslines, before taking listeners on a soulful ride with 'Black Mask'. Next up is the project's drill-inspired centrepiece 'Front Page', closely followed by 'Nine Night' which is steeped in deep meditative vibes and distant melodics. 'Shooting Range' concludes the project in style, layered with ethereal tones and haunting vocal loops, providing the perfect foundations for the pair to shell as they have done for years.
We recently sat down with Flowdan as part of our 10 Best series to discuss some of his favourite tunes to listen to while cruising in the whip. The feature marked the release of his recent bass-heavy single 'Trenches', with Manchester-based production duo Duke & Jones.
Stream the 'Black Rain' EP below or purchase it on Bandcamp here.
'Black Rain' by Flowdan and Snowman Baby is out now via Spentshell Music Ltd.