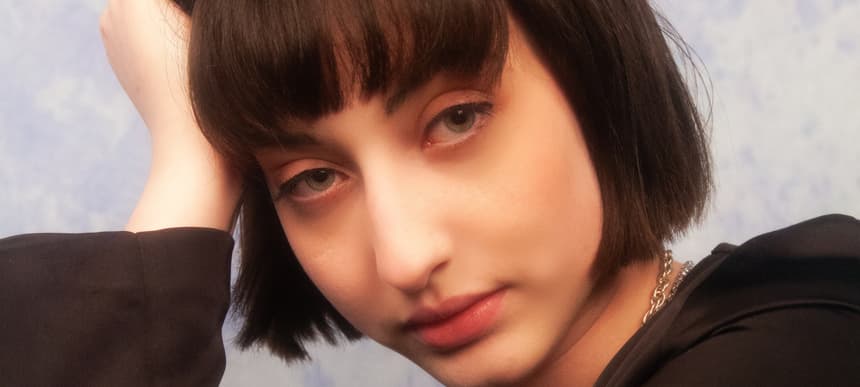 17.04.2023, Words by Billy Ward
girl_irl finds their power with deconstructed dance anthem 'bullseye'
"About acknowledging the toxicity of a relationship...and realising you're better than it..."
girl_irl returns to the fold with their latest single 'bullseye', an innovative new offering paying homage to the glitch community of electronica. 
Following up their features with Jackie Extreme and LVRA, the Atlanta-bred, Brooklyn-based DJ and producer is now exploring a brand new sound. 

"Originally starting off as a joke instrumental track turned love-song, 'bullseye' has shifted and changed its meaning up until the very last minute," says girl_irl. "The final version of the song was written and recorded in a few hours on a train ride back to New York then immediately sent off to mixing that same night. It felt good to write something that naturally became a release of so many emotions."
'bullseye' is a love-song turned breakup track which samples sounds from car engines and zoom calls to form an untapped genre under the artist's already experimental umbrella.

girl_irl continues: "bullseye very quickly evolved into a song about acknowledging the toxicity of a relationship, giving your all to something addicting, and realising you're better than it. This stomper of a track is an ode to freeing yourself to a relationship you may have lost yourself in and shooting down someone you once viewed as the sun in your sky!"
Stream 'bullseye' below or listen with your preferred player here. 
'bullseye' by girl_irl is out now via DMY.
Submit music for release via DMY Artists.