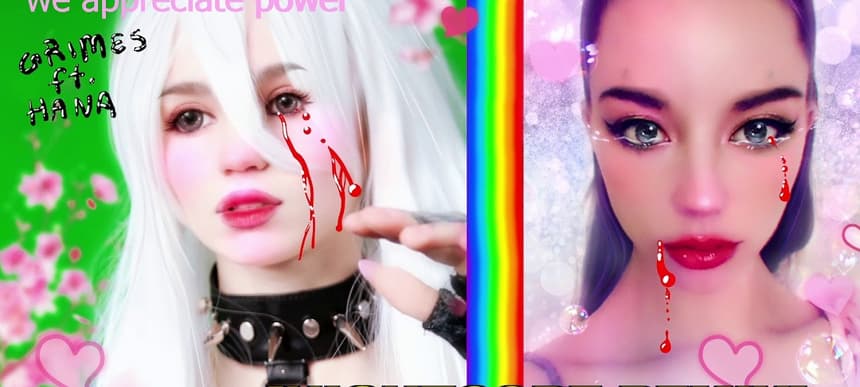 08.01.2019, Words by Felicity Martin
Grimes uploads 'Nightcore' remix of 'We Appreciate Power'
She's also writing a fantasy novel about a "lesbian romance"...
Grimes has just put out a 'Nightcore' reimagining of her and HANA's 'We Appreciate Power'.
For those unfamiliar with it, the meme-friendly genre is characterised by its chipmunk vocals and sped-up sound, named after a Norwegian DJ duo from the early 2000s.
The original has been pitch-shifted and the tempo raised, resulting in a high-speed, saccharine rework.
Writing on Twitter, Grimes also announced that she'd been working on a fantasy novel instead of completing her follow-up to 2015's 'Art Angels':
It centers around lesbian romance between a demon named War and an angel named Peace.. Set in a biological simulation run by AI 'gods'. Pop stars r human-ai hybrid 'angels' (art angels) who are the tether between the gods (who are generating/play in the sim/game) & human "npc's"

— ༺GRIMES༻ (@Grimezsz) January 8, 2019
Recently, it was reported that the electronic artist was being dragged into her ex-boyfriend Elon Musk's securities fraud trial, with her name being brought up in the case.
Listen below to the remix, complete with its own anime artwork.
Related: Read our interview with Grimes from 2010: "So many worlds"