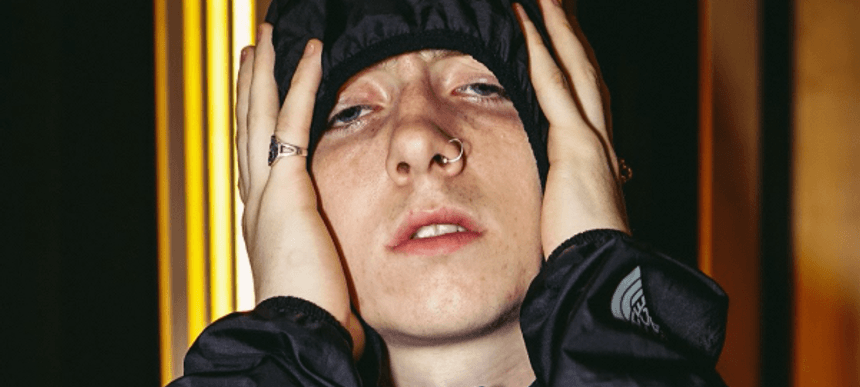 21.10.2020, Words by Billy Ward
HEN$HAW addresses social media toxicity on potent hip-hop cut 'TIMELINE'
The socially conscious track continues the teenager's habit of addressing society's pitfalls
With an explosive artillery of releases already under his belt, 2020 is proving to be a defining year for HEN$HAW.
Last month, his politician-bashing punk track 'GO YARD' demonstrated the 19-year-old's explosive versatility and raw lyrical prowess. Now, the London rapper returns to form yet again with the striking new single 'TIMELINE', released via DMY Artists.
Addressing social media addiction and the effect it can have on people's mental health, the socially conscious hip-hop cut continues the teenager's habit of addressing society's pitfalls in his work.
"Social media is a disease. I've been coming to terms with that over the last couple of years and there's no doubt in my mind that the effects of it are detrimental, especially in young people and girls in particular", he says.
Spitting over the goodbyechase production, HEN$HAW showcases his versatility once more as he explores the controversial topic.
Stream 'TIMELINE' here, and watch the video below:
Read next: Love Sept leave a path of destruction in punk-charged 'Hideout' visuals