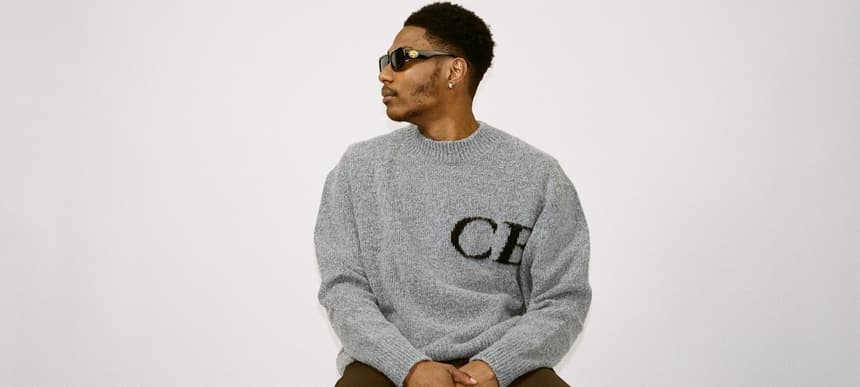 31.08.2022, Words by Billy Ward
House of Pharaohs' Mally enlists Bawo and Scorcher on new album 'NORTHSTAR'
The perfect end-of-summer project...
House of Pharaohs member and esteemed rap enigma Mally is wrapping up summer with a brand new album titled 'NORTHSTAR'.
Earlier this month, the London-based artist, graphic designer and director shared his dark-edged UK rap cut 'Red Rum', offering fans a first glimpse of the now-released project.
Opening the track with the instantly recognisable flows of Enfield-hailing grime MC Scorcher, the single sees Mally trade verses with his fellow Londoner, utilising the trademark icy delivery that has punctuated his recent collaborations with the likes of Tion Wayne, D Double E and Kojey Radical.
'NORTHSTAR' picks up where 'Red Rum' left off, delivering 11 new songs to complete the anticipated 12-track body of work. On top of the Scorcher feature, the album enlists one of this year's most exciting breakout acts Bawo on 'Be Safe', as well as newcomers Mono X on 'CRUD' and A.K.U. on 'Lancelot's Diary'.
Featuring varied production from the likes of illustrious george, 23sunz, and lukeywhat, the album flexes the House of Pharaohs member's deep vocal style and innate technical ability, kickstarting a new chapter in his burgeoning solo career. 
Stream 'NORTHSTAR' below or listen with your preferred streaming player here.
'NORTHSTAR' by Mally is out now via DMY.
Submit music for release via DMY Artists.
Read next: Jah Digga's 'Poet Off The Ends' EP is helping to change perceptions of mental health in rap music