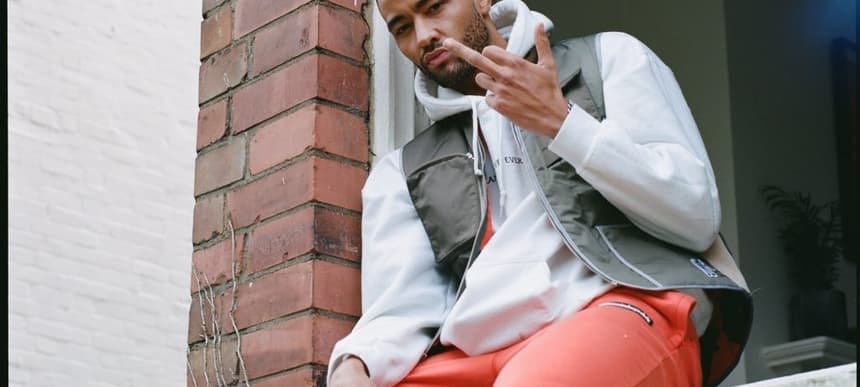 02.04.2020, Words by Felicity Martin
Joell and Billy Got Waves share R&B-rap hybrid 'AEIOU'
It's the next single on our DMY Recordings label...
Edinburgh rapper Joell is the latest signing to our DMY Recordings label.
A mainstay in the Scottish rap scene for some time, working out of Young Fathers' studio, Joell is making future-facing rap sounds. Working with longtime collaborator Billy Got Waves, 'AEIOU' is an extension of their sound, bridging the gap between UK and US rap.
Fusing gentle guitar lines with ad-libs and auto-tuned vocals, it's an ode to partying, coming about after a boozy studio session. "'AEIOU' is exactly what it says on the tin," Joell says. "It's a fun, mood-lightening track. Pre drinks, house party settings. The most stupid song I've written but I couldn't get the melodies out of my head so it's only right I share it, and now it's a serious vibe."
Listen via Spotify or Apple Music below, or on your preferred streaming service here.
Follow Joell on Instagram.