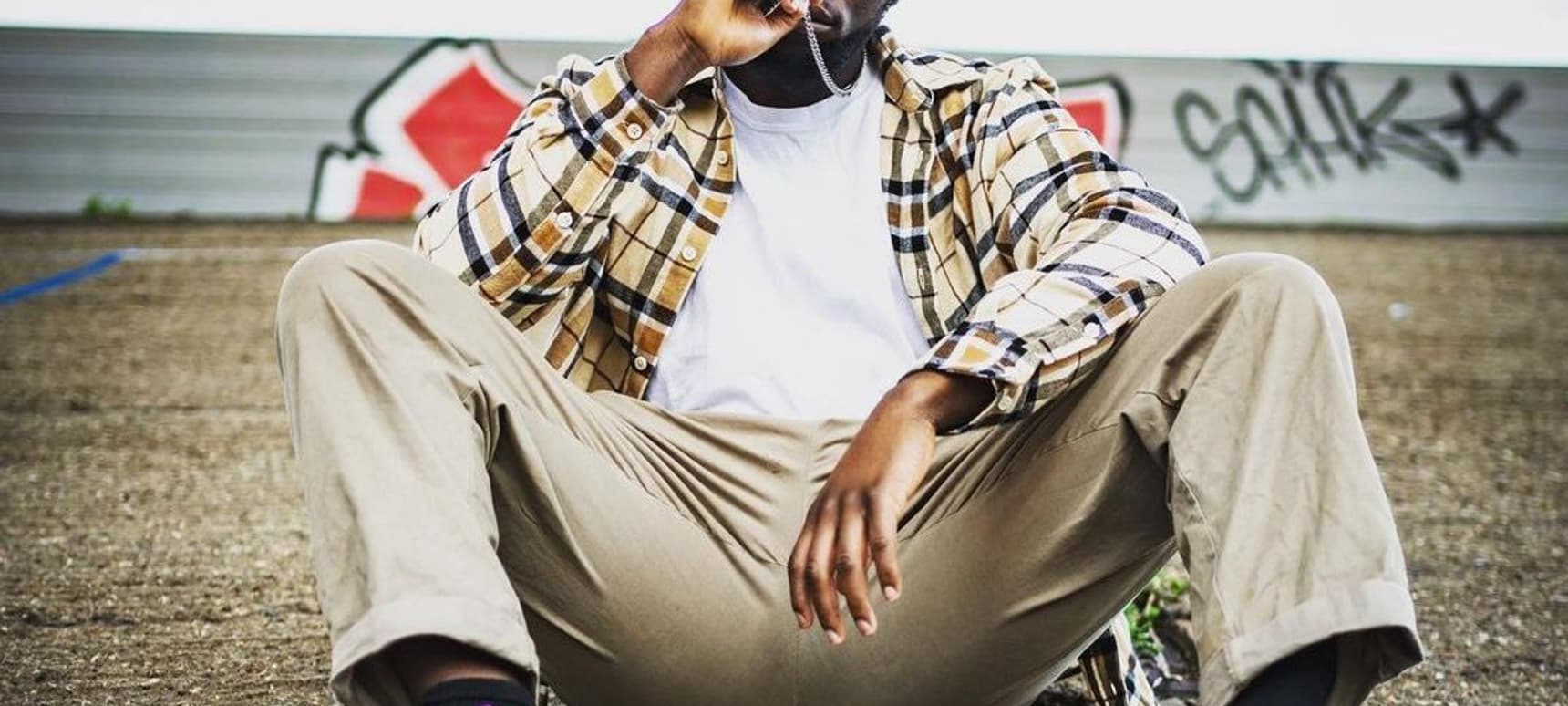 19.08.2021, Words by Maisie Goulsbra
John Alone drops 'On the Low' with Kente Kwame, announces new EP
New EP 'African English' is neither British, Ghanaian or Nigerian in style
John Alone has shared 'On the Low', a downtempo R&B-Afrobeat tune with 23-year-old rapper and producer Kente Kwame. Simultaneously, he has announced an upcoming EP entitled 'African English', which the new single is taken from.
Previously operating under the guise of 'Wiley Coyote', John Alone has received support from Soulection Radio, Clash Magazine, Mixtape Madness and GRMDAILY with previous work. While his last single 'september lighting (moment with you)' was an upbeat track heavily influenced by pop, 'On the Low' takes on a more melodic rap sound, delivering lyrics that deal with straight-up coquetry in a way that evades his signature R&B style.
This paves the way for his upcoming 'African English' EP, a three-track project embodying a melting pot of heritage with a sound that was developed growing up in London and being exposed to disparate music cultures. Flexing an evolved style that is neither British, Ghanaian or Nigerian, 'African English' is due for release on the 16th September.
'On the Low' is out now on Lonely Sun via DMY.
Listen to 'On the Low' on your preferred streaming service here.
For more of the absolute best new music find Dummy on Spotify and follow Brand New: The Best New Artists.