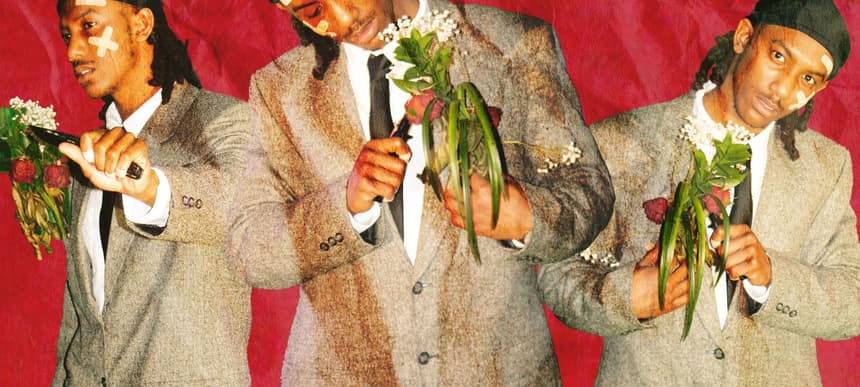 29.04.2022, Words by Billy Ward
kent danger wants to compare star signs on alt-rock single 'Aries Rising'
Formally known as jopippins, kent danger is the beginning of a bold new chapter
Formally known as jopippins, kent danger is quickly amassing releases under his new alias, today sharing his latest alt-rock offering 'Aries Rising'.
The 24-year-old singer-songwriter and producer from North Carolina – real name Jordan Pippins – has spent the last year making a name for himself with his futuristic sound and mind-bending visuals.
Despite building momentum with previous releases 'otw' and '24/7 THOT' under his old moniker, the rising talent has used 2022 to mark an exciting change in direction. Switching up his name, aesthetic and sound, kent danger is the beginning of a new chapter for Pippins, with 'Aries Rising' proving he's got what it takes to pull it off.
While his previous single 'naked truth' was a cloudy lo-fi jam, the new cut helms a more fiery sound, blending hip-hip and rock influences with a future-facing slant.
Opening up about personal encounters and love stories, the US artist draws from his generation's fascination with star signs to base the single around the zodiac.
Stream 'Aries Rising' below or listen with your preferred player here.
'Aries Rising' by kent danger is out now on Boring Life, LLC via DMY. Submit music for release via DMY Artists.