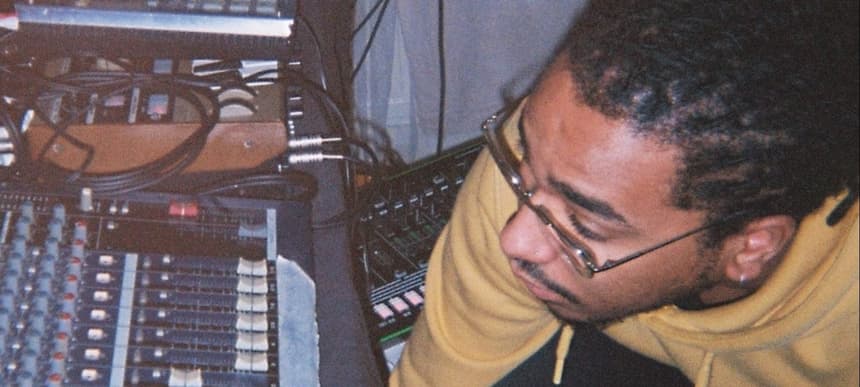 25.03.2022, Words by Billy Ward
Last Nubian's eponymous dance EP flexes his eclectic UK club influence
The Brixton producer's project is perfect for both 4am or 6pm...
Having grown up with classic UK club music soundtracking his everyday life, rising producer Last Nubian has been quietly making waves in underground dance circles with his unique explorations into the worlds of house, techno, broken beat and beyond.
Today, the Brixton hailing up-and-comer, real name Tre Wright, shares two rare and energetic tracks for the first time digitally, following their initial release on Bandcamp in the form of a 12″ dubplate.
Ranging from 140bpm techno to a steady and chilled house vibe, 'Boom Boom' and 'Mommy What's a Boujee' are perfect for 4am or 6pm respectively, showcasing the dance prodigy's eclectic range of influences which traverse grime, funky house and everything in-between.
The 3-track eponymous EP is completed with a deep mix dub from Byron The Aquarius, re-working 'Mommy What's a Boujee' into an early-hours dance floor anthem.
With more exciting releases on the horizon, you can expect to hear a lot more from Last Nubian as his enigmatic productions and sleek skills as a selector see him gain more ground as the year goes on.
Stream the 'Last Nubian' EP below or listen with your preferred player here.
'Last Nubian' by Last Nubian is out now via DMY.
Submit music for release via DMY Artists.