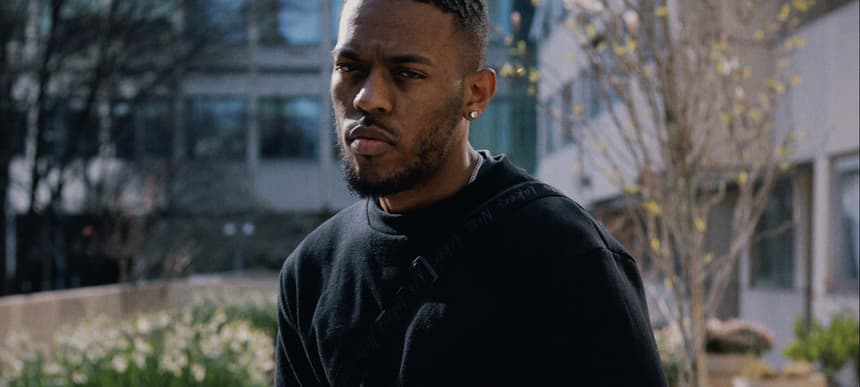 25.03.2022, Words by Billy Ward
Le3 bLACK teases his upcoming EP with grime-leaning single 'VAGABOND'
"I found a raw-edged synth and used that as the foundation for the track..."
Coming off the back of a pace-setting year in 2021, South East London's Le3 bLACK returns with a new single 'VAGABOND', the third track on his forthcoming project.
His previous body of singles culminated in the release of his '3 LINK' EP, a stylistically diverse 4-track project which sees the emerging artist experiment in new territory, splicing elements of electronic music with UK rap and R&B to create a sound representative of his wide-spanning musical taste.
After seeing the potential of venturing into different genres, Le3 bLACK's latest offering continues to widen his horizon as an all-round artist and instrumentalist, dipping into grime and alternative rap influences while not straying too far from his new-found electronic style.
"I wanted [the new single] to be done in a way where I progress from sound to sound and it's connected. The overall production had to be more bass-heavy, as I was messing around with my DAW I found a raw-edged synth and used that as the foundation for the track," he says about creating 'VAGABOND': "More interestingly the track has a grime feel to it mainly because of the syncopated lead; I wanted the sounds to come off as tribal when hearing it from that point of view.
"I tried to find an equal amount of textures and inspirations that could help me out when I made the project. Having been influenced by Disclosure, Skepta, and Danny Brown, as well as my close friend Loraine James, my music usually revolves around hip-hop and electronic/R&B characteristics," he adds.
Stream 'VAGABOND' below or listen with your preferred player here.
'VAGABOND' by Le3 bLACK is out now via DMY.
Submit music for release via DMY Artists.