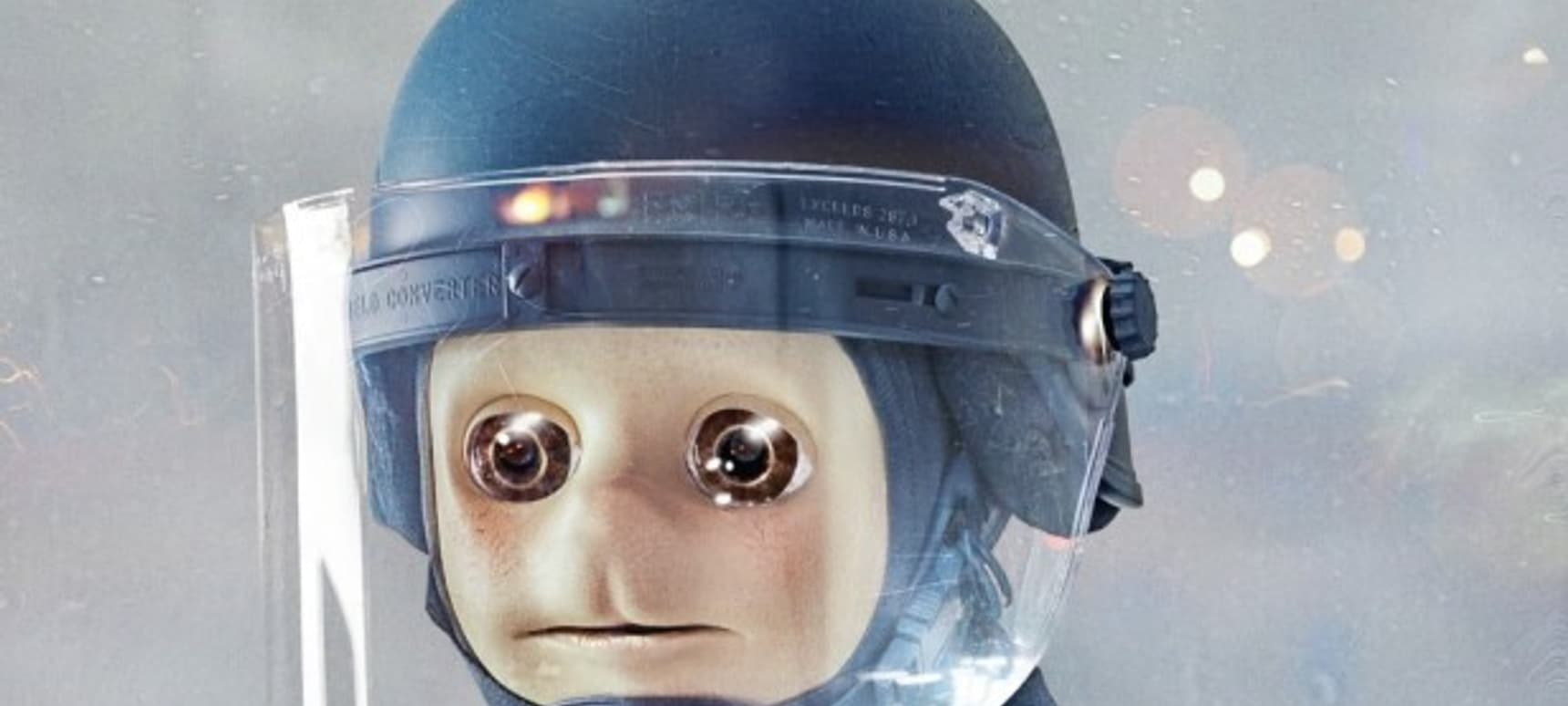 21.01.2016, Words by dummymag
Listen: Fatima Al Qadiri – Battery
Border-crossing artist, musician and composer Fatima Al Qadiri shared a new song titled Battery yesterday.
A stark and mournful progression of the frosty sinogrime/eskibeat informed production style she honed across her 'Desert Strike' and 'Asiatisch' releases, Battery is our first window into the sound of Fatima's forthcoming new album 'Brute'. As brooding VST strings and dayglo lead synths swirl against syncopated drum programming Battery evokes the feeling of life lived under the shadow of surveillance and authority.
Across 'Brute', her second full-length release with Hyperdub records, Fatima explores "the theme of authority, [and] the relationship between police, citizens and protest worldwide, particularly of her adopted home in the United States…" as filtered through the perspective of her transnational experience. These themes are amplified by the album artwork, a detail of the sculpture 'Po-Po' (2015) by Josh Kline, heavily altered by art director Babak Radboy.
Blurring the line between rage and despair, 'Brute' mixes her signature minor progressions with explosion percussion and sampled and processed recordings of urban protest.
Fatima Al Qadiri will release 'Brute' on March 4th through Hyperdub Records.