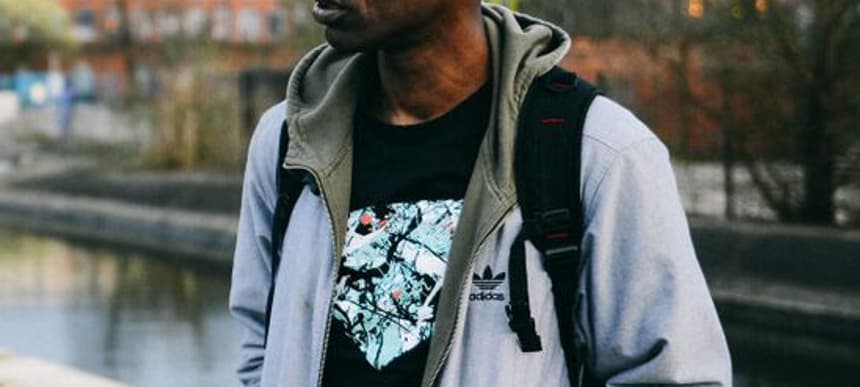 13.06.2016, Words by dummymag
Listen: Fox - New Swing (prod. Brackles and Samrai)
Spending most of his life between Manchester and Kingston, Jamaica, self-proclaimed 'vibist' Fox is one of the North West's most intriguing MCs, with a delivery that's half toast and bubble and half infectious sing song. After a busy few months working alongside the likes of Richie Brains, Famous Eno, Chimpo, and The Mouse Outfit – Fox steps up with the eight release on forward thinking Manchester label, Swing Ting.
A six-tracker of epic proportions, the 'Musik' EP is a fully self contained, in-house affair which features productions from Swing Ting family Florentino, Murlo, Famous Eno, Puppy Disco, Brackles, and founders Platt & Samrai. An ode to his love of soundsystem culture, the tracks flow from essential dancehall-inspired cuts from a UK perspective, right through to gully burners that would fan the flames of any Saturday night Swing Ting session.
Exclusively streaming on Dummy is New Swing, which sees Fox take a conscious stance on the current political climate of austerity and hardship. A bittersweet and skittering cut featuring Brackles and Samrai on collaborative production duties, listen up as Fox declares it's all about the love.
Here's a little more from Fox on the making of the track:
"New Swing was made before the EP was actually a thing. Brackles had come up to work on some music for the label then hooked up with Samrai, and this riddim was one of the things they made. Samrai played it to me maybe a week later and I vibed on it. I was going through things and sort of found a good outlook e.g. life is always fucked in some way, but we gotta try to be the thing we aspire to see, rather than mirror the bad attitudes that surround us. It's easier said than done most times, so New Swing is a track I listen to again and again to remind me."
Fox's 'Musik' EP is out June 17th on Swing Ting (buy).