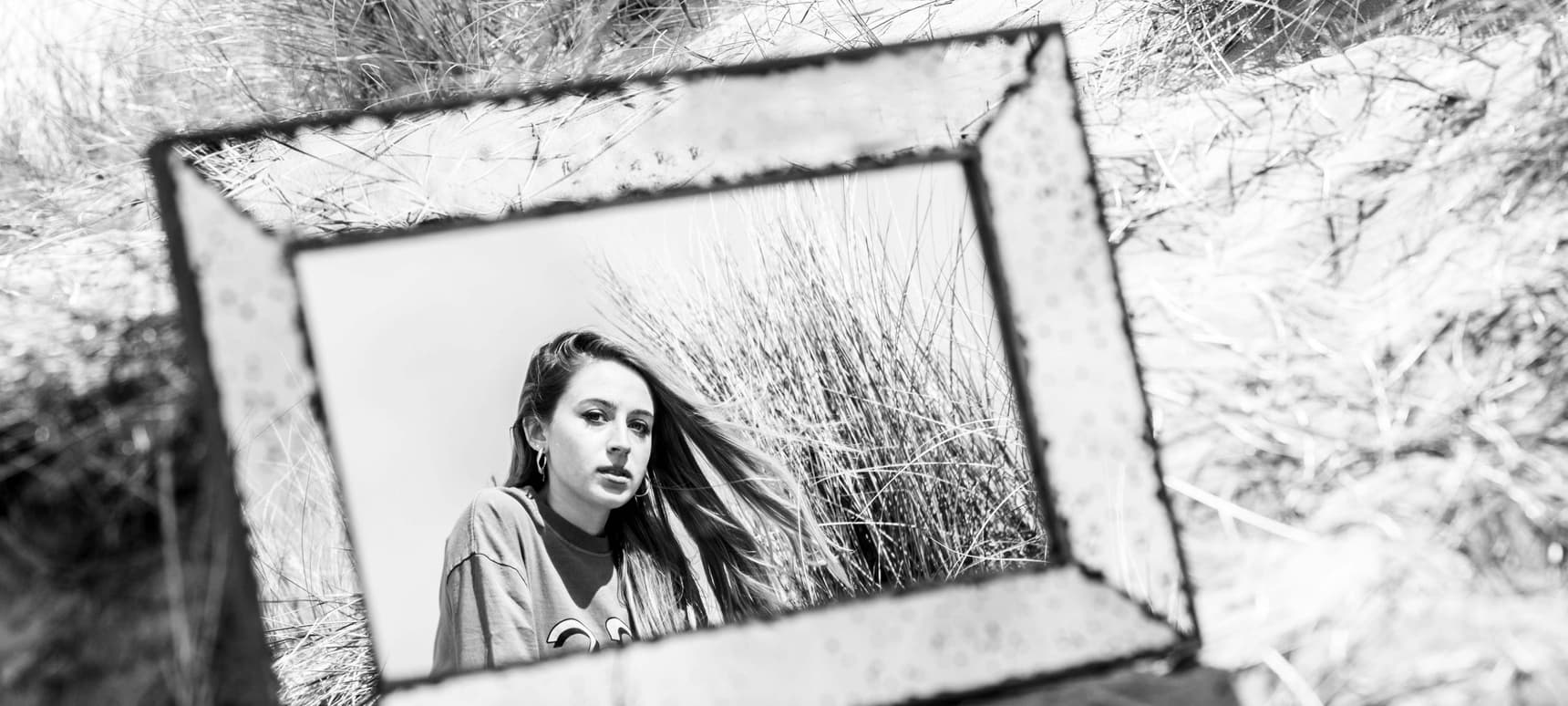 22.09.2021, Words by Billy Ward, Photos by Victoria Wai
Lizzie Esau's new indie rock anthem 'Caffeine' is a slice of the 90s
The track is about "the struggle to justify the choices you make..."
Building on the momentum attained from her previous track 'What If I Just Kept Driving', Newcastle-based singer-songwriter Lizzie Esau today shares her explosive fourth single 'Caffeine'.
So far, the rising artist has been unapologetically varied in her approach, utilising her creative upbringing to explore a range of sounds such as bedroom pop, lo-fi, funk and dance. Her latest offering ventures into new sonic territory once again, drawing upon a grittier indie rock sound with subtle nods to the 90s scattered throughout the cut.
Speaking about the track, Lizzie says: "Caffeine is about the struggle to justify the choices you make, and feeling like you need to please others around you, but still having to validate your choices inside your own head. I wanted the song to build as it progressed and it was important to me to achieve a really big indie, raw/grungy sound.
"I love the song and feel Steve has really helped me achieve the energy and power it needed. This song feels so right for me right now, and I like that my writing is reflecting where I want to be musically."
Proving to be a shining example of Esau's continued development, 'Caffeine' sees the songstress begin to carve out her very own lane and distance herself from the rest.
On the track's creative process, producer Steve Grainger adds: "I wanted to build on the idea from Lizzie's demo, accentuate the lyrical themes and create an organic but powerful production. Lazy beats, simple, strong guitar riffs and bass lines with some yacht-rock and 90s grunge touches if you know where to look".
Stream 'Caffeine' below or listen with your preferred player here.
'Caffeine' by Lizzie Esau is out now on Yin Yang Media Recordings via DMY.