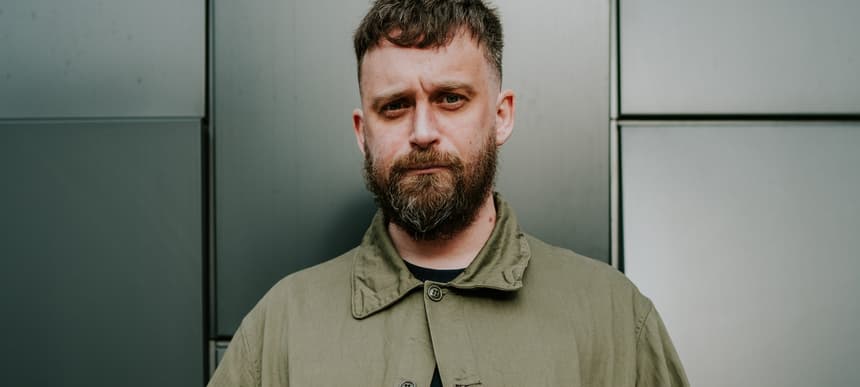 15.07.2021, Words by Maisie Goulsbra
Lone announces eighth album, releases single 'Hidden By Horizons'
The single and its video makes for a reckoning with the gods
Lone has just released the first taste of his eighth album – new single 'Hidden By Horizons'. It's his first album in five years and the release marks two major changes – a new label and tracks featuring vocals for the first time courtesy of Morgane Diet.
The Nottingham-born electronic musician has delivered the deeply textured ethereality that he is renowned for with a carefully constructed mixture of panpipes, punchy percussion and Morgane Diet's vaporous vocal.
'Hidden By Horizons' is still rooted in club culture but bears the hallmarks of influential bands like Cocteau Twins and My Bloody Valentine. Lone also quotes Olive's 'You're Not Alone' and William Orbit's production of Madonna's 'Frozen' as key influences on the more crossover tracks, although the album as a whole sits somewhere between trip hop on Mo' Wax, 90's Warp, intelligent drum and bass and ambient house.
On the album, Lone comments, "I wanted to approach a range of different styles, but attack them from their angle in a way, so for example on 'Inlove2' I tried to imagine what a Balearic / acid house tune might sound like if it were produced by Kevin Shields."
The single's video combines footage from space and stratospheric viewpoints with optical flares to build an experience that feels like a reckoning with the gods.
The album 'Always Inside Your Head' is out on Greco-Roman on October 22nd.
Tracklist below:
1 – 'Hidden By Horizons'
2 – 'Realise'
3 – 'Echo Paths'
4 – 'Visited By Astronauts'
5 – 'Inlove2'
6 – 'Mouth Of God'
7 – 'Akoya'
8 – 'Tree For Tree'
9 – 'Undaunted'
10 – 'Coming Into Being And Passing Away'
Stream Hidden Horizons on your preferred streaming service here.
Watch the video below.
For the best new electronic music go to Dummy's Spotify and follow the Electronics playlist.