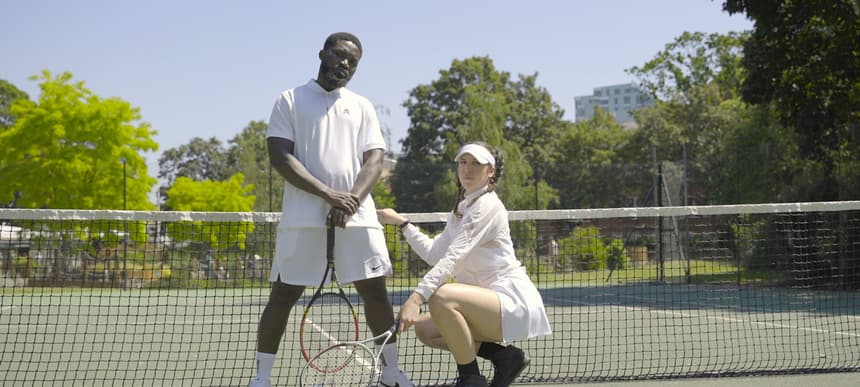 30.07.2021, Words by Maisie Goulsbra
Mina & Bryte 'See Something' from forthcoming EP
Buoyant UK Funky rhythms are the perfect beat for Bryte's multilingual lyrics
Pure vibes from Mina and Bryte as they drop their new single 'See Something' – the dynamic duo release another collab from their forthcoming EP 'Abeka Bugatti' following up previous banger 'Cool Cool'. The name comes from Bryte's neighbourhood in Accra: the pair met in Ghana in 2017 and bonded over their shared love of global music – each bringing their own unique sound, they've carved out an exciting, current style.
Mina's buoyant UK Funky rhythms are the perfect beat for Bryte, whose multilingual lyrics sit playfully on top. 'See Something' draws influence from South Africa, Ghana and the UK, as will the EP, which is set to connect the dots between amapiano, afrohouse and UK Funky.
Together, Mina & Bryte have made waves in places like Berghain (Germany), Cakeshop (South Korea), and Nyege Nyege Festival (Uganda). Bryte won the Africa Unsigned search in 2012 and more recently, Mina has received praise and support from Jamz Supernova and Toddla T.
'See Something' sees steel drums collide with high energy; it's one for the weekend, and it'll have you up and ready to dance – there's even a music video with the official dance, in which Mina, Bryte and dancers bust moves in a tennis court to the the strong rhythmic beat in 'See Something'.
Listen to 'See Something' on your favourite streaming service here.
Watch the video below.
Read Next: The 10 Best Electronic Tracks from the African Diaspora, according to KG