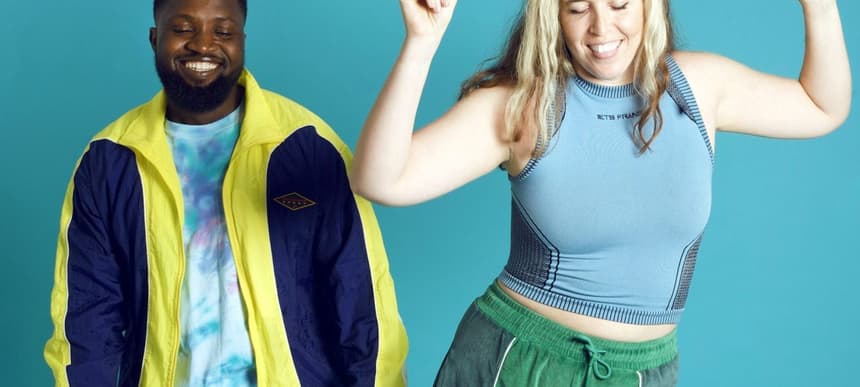 17.08.2022, Words by Billy Ward
Mina & Bryte's 'Cool Cool' gets an after-hours kuduro remix by DJ Lycox
The pair's 'Abeka Bugatti Remixed' EP is just around the corner...
The only thing better than one remix is a whole project of them, of course. This is likely the thinking behind Mina & Bryte's forthcoming 'Abeka Bugatti Remixed' EP, a collection of five remixes by a global roster of their favourite artists.
Breathing new life into their debut 2021 EP 'Abeka Bugatti while splicing forward-thinking club sounds from around the world, the pair began the roll-out for the new project earlier this month, releasing Durban producer General C'mamane's gqom-inspired remix of 'See Something'.
Now back with another helping from the EP, the pair see their 'Cool Cool' track twisted through a web of kuduro rhythms by 22-year-old producer DJ Lycox, creating an atmospheric, late-night club vibe ready to put on at the afters.
Released ahead of their forthcoming headline show at Village Underground on Sept 9, 'Abeka Bugatti Remixed' places Mina & Bryte are at the forefront of a hybrid club sound that is certain to get dance-floors moving around the world.
Stream 'Cool Cool' (DJ Lycox remix) below or listen with your preferred player here.
Mina & Bryte's 'Cool Cool' (DJ Lycox remix) is out now on Earth Kicks DMY.
Submit music for release via DMY Artists.
Read next: Sound of Fractures' effervescent dance EP 'IRL' spearheads his web3 ambitions