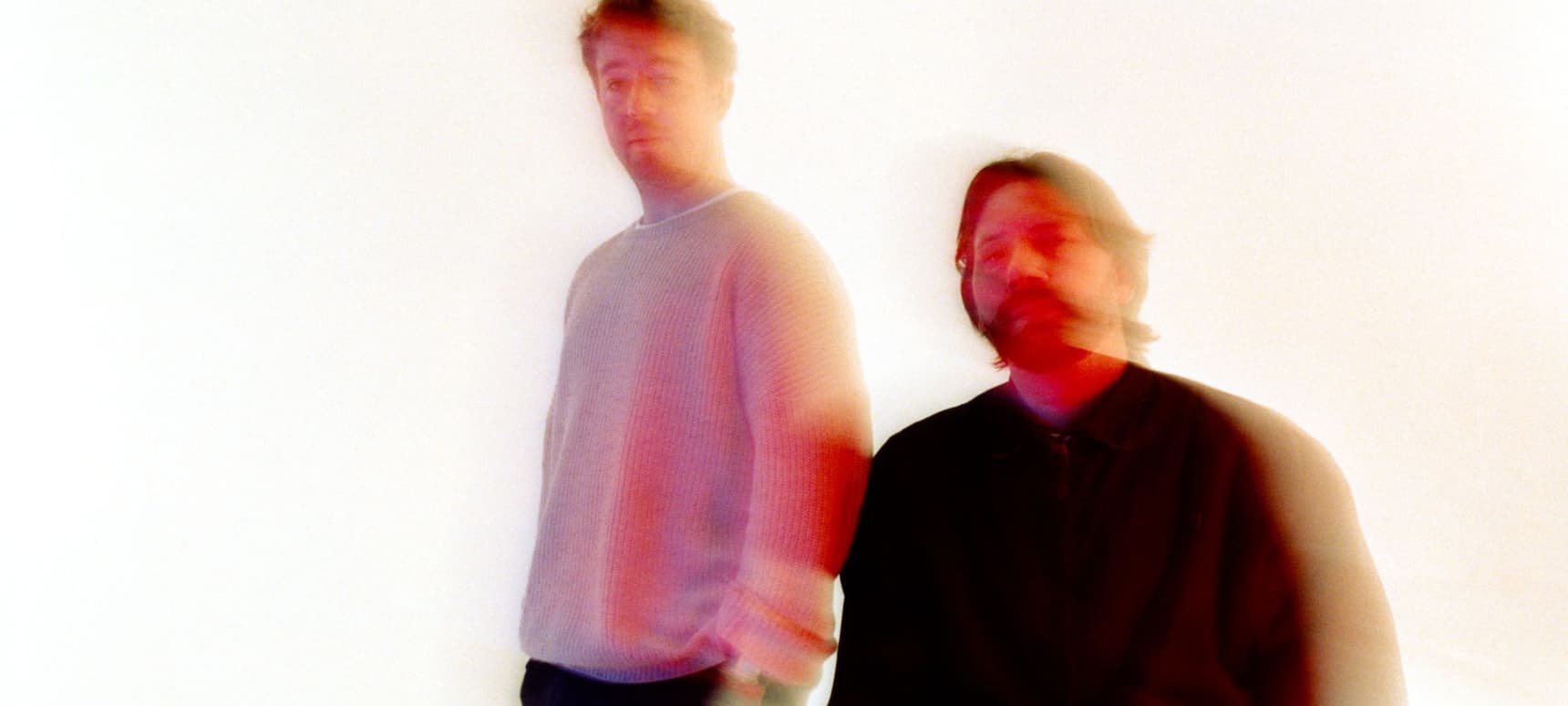 27.09.2022, Words by Billy Ward
Mount Kimbie announce new double album with a twist 'MK 3.5: Die Cuts | City Planning'
The new project show how the pair have grown over the last decade having taken parallel paths...
After months of speculation, today Mount Kimbie announce their anticipated follow-up project to 2017's 'Love What Survives', with a brand new double album 'MK 3.5: Die Cuts | City Planning'.
Comprised of individual albums by its two members, Dom Maker and Kai Campos, the new project marks an unexpected departure from Mount Kimbie's collaborative efforts thus far. Demonstrating the two sides of Mount Kimbie's aesthetic coin, 'MK 3.5: Die Cuts | City Planning' shows how the pair have grown over the past decade having taken parallel paths in life.
Dom's side, 'Die Cuts', was inspired by his move to LA half a decade ago. Thriving on the spark of collaboration, the colourful, melody-driven project bounces between hip-hop, R&B and electronic pop, including longtime friends James Blake and slowthai, alongside new collaborators Danny Brown, Reggie, Nomi, Keiyaa, Wiki, Liv.e, Kucka and Choker.
On the other hand, Kai's 'City Planning' is the product of a period of "intense listening and thinking about listening," following his journey into the world of DJing.
Alongside the announcement, the duo have shared a double A-side single which features, 'f1 racer (feat. Kučka)' produced by Dom Maker, and 'Zone 1 (24 Hours),' produced by Kai Campos.
Acclaimed photographers/directors and longtime collaborators Tyrone Lebon and Frank Lebon are working together with Mount Kimbie alongside legendary US visual artist and sculptor Tom Shannon to create a multi-format creative campaign for the new album, due to release November 4 via Warp Records.
Stream 'MK 3.5: f1 racer & locked in | Zone 1 (24 hours)' here. Watch the new video to 'f1 racer' directed by Duncan Loudon below.
Read next: Albertina's 'Cars' receives a heavy UK garage remix from rising producer Harry Rodger