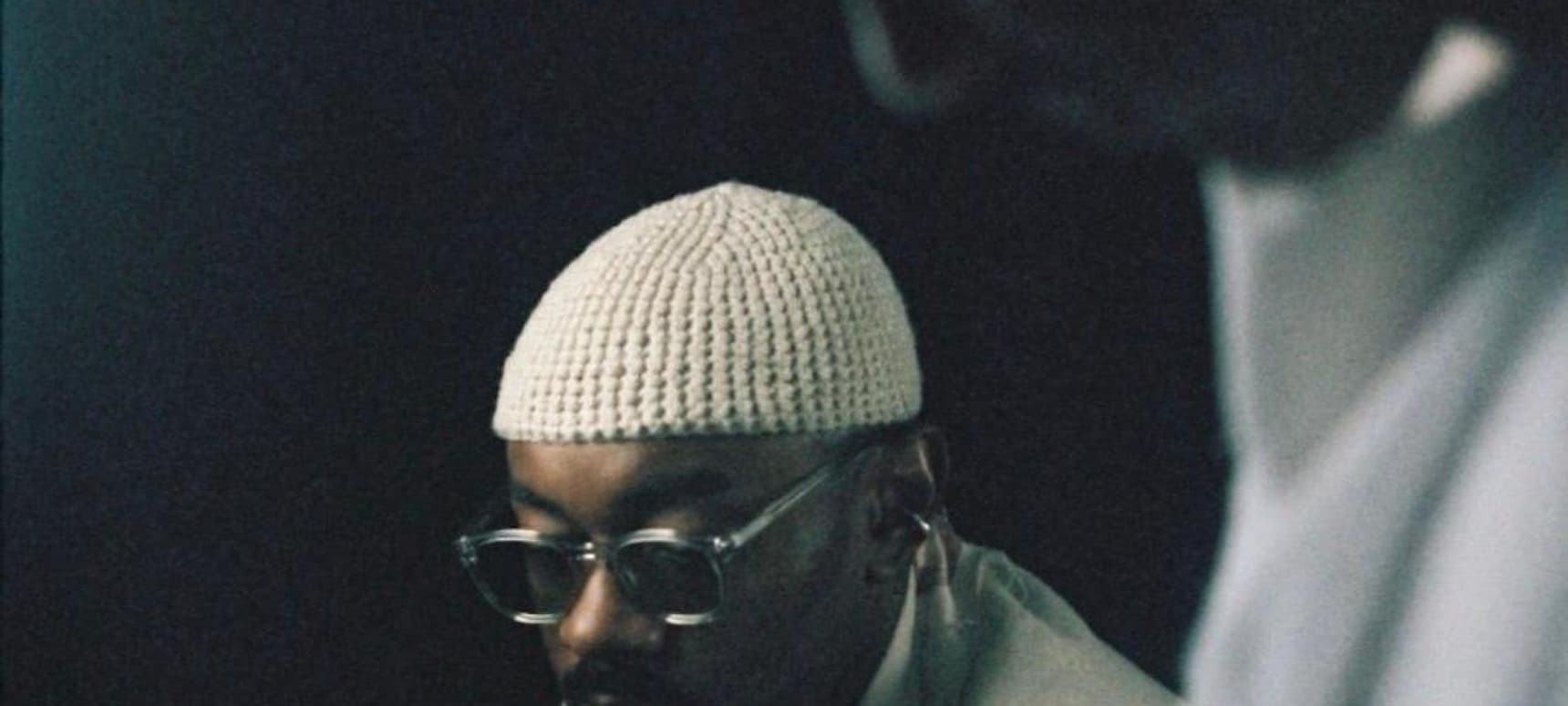 05.07.2021, Words by Maisie Goulsbra
Nu Garcon's hypnagogic-pop track is about seeing nihilism in a new light
The very first listen from Nu Garcon's debut EP 'Only One You'
Nu Garcon are bringing us a new track from their upcoming EP 'Only One You'. 'So Sure' is a slowed-down, mellowed out synth-pop track. Its lyrical content deals with feelings of self-doubt and nihilism but it's overall light-heartedness drives the track away from negativity and instead, towards a feeling of optimism.
The track is delivered with a charming new music video, directed by Siam Coy and Jesse Crankston and shot in Southeast London's Deptford Market. It has all the saturated hues and crackles that comes with using film and is from the P.O.V of a dog. Siam Coy says "the video pays homage to Franz Kafka's 'The Investigations of a Dog' which I had read over quarantine. Filming the video from a dog's POV, I wanted to explore Kafka's somewhat nihilistic story in a fun and exuberant way, with a grungy nostalgia as the driving force."
Nu Garcon, who are made up of bandmates Tony Onuchukwu and Bruno Burton, met at school in Canterbury, before each going their separate ways – one half of the duo to London, and one Prague. This meant that the EP's creation was split between various bedroom studios in Forest Hill, Prague, Canterbury and PRAH studios in Margate. By retaining a DIY aesthetic with a silky quality, the track earns itself the label 'hypnagogic-pop'.
'So Sure' is out now on 0800-MOSHI-MOSHI via DMY Artists.
Listen to it here via your preferred streaming service and watch the music video below.
You can catch Nu Garcon at DMY LIVE X 0800 MOSHI on the 29th September.