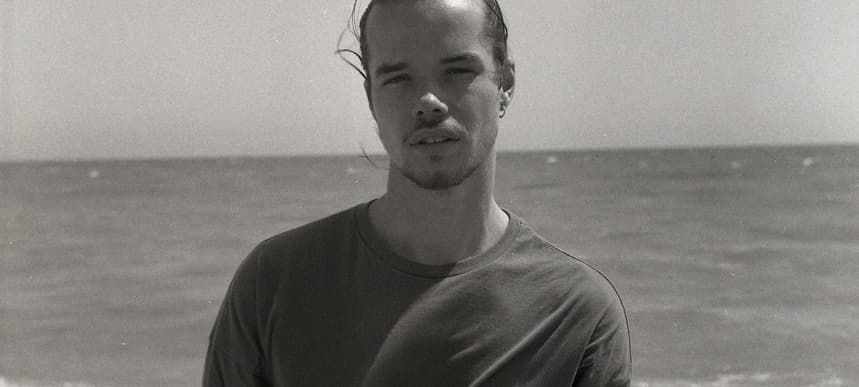 21.07.2021, Words by Billy Ward
Oscar Jerome and Ben Hauke's 'No Need' EP drops smooth jazz atop shuffling house
2020's national lockdown provided an opportunity to reignite the pair's creative output...
Marking the pair's first collaboration together in two years, Norfolk-born jazz sensation Oscar Jerome and South East London producer and DJ Ben Hauke share their joint EP 'No Need'.
As a product of South London's burgeoning contemporary jazz scene, Oscar found a home among likeminded creatives such as Maxwell Owin, Moses Boyd, Wu-Lu and more, while developing his genre-bending sound. A former role in Afrobeat collective Kokoroko opened doors for the young musician who has gone on to perform at festivals and shows across the world. Similar to his counterpart, Ben Hauke has also made a name for himself with his hands on approach to dance music, releasing across a variety of imprints including his own Woop Records.  
The duo originally came together on Jerome's uptempo jazz cut 'Gravitate' back in 2019. Having already spliced each other's sounds and showed early signs of a blossoming artistic pairing, 2020's national lockdown provided an opportunity to reignite their creative output and they began work on the new release.
Different musical worlds can be heard coursing the veins of the EP, bringing together Jerome's jazz, soul and guitar elements with Hauke's influences from house, broken beat and 90's hip-hop across two luminous tracks. With jazz-inflicted percussion and Jerome's ethereal voice, title track 'No Need' kicks off the project, interpolating wider house elements through Hauke's intricate production. 'Cosmic Egg' ventures into more experimental territories, with Jerome delivering his vivid lyricism over a pulsating hip-hop beat.
Stream 'No Need' below or listen with your preferred player here.
Oscar Jerome & Ben Hauke's 'No Need' EP is out now via DMY Artists.
Read next: The 10 Best Astral Jazz Tracks, according to Ishmael Ensemble's Pete Cunningham