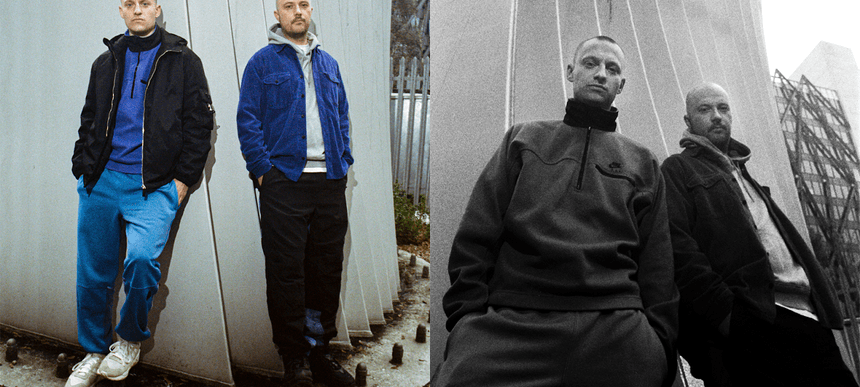 30.03.2022, Words by Billy Ward
Overmono's latest EP-tease 'Gfortune' is "broken but in a beautiful way"
The London duo's 'Cash Romantic' EP is set to drop April 8
Ready to build on the success of last year's releases 'Diamond Cut / Bby', 'Pieces Of 8 / Echo Rush' and 'BMW Track / So U Kno', the latter of which a front-runner in our 25 Best Tracks of 2021 list, Overmono are preparing to share their brand new 'Cash Romantic' EP, out April 8.
Their latest single 'Gfortune' is the second offering from the upcoming project and steers the London production duo of Tom and Ed Russell into experimental new territory. In contrast to the euphoric club banger 'Gunk', released earlier in the month, 'Gfortune' sees the duo serve up a downtempo dub bassline alongside weighty trap vocals.
"The idea for Gfortune was to make something that sounds like it's gonna fall apart any minute. Like it's broken but in a beautiful way, kinda like Bad Boy by Frankie Knuckles and Jamie Principle," the pair say on the new track. "To our ears, a lot of those old Chicago tunes have that feel to them, there's a vibe to those records that's stone cold and something we always go back to."
Together, the two singles released from the project so far give a window into the eclectic sounds they've produced across 'Cash Romantic'.
Speaking about the forthcoming record, Overmono state: "We found this box of old tapes we'd recorded when we were kids where we'd basically try and mashup old records of our parents with whatever records we were buying at the time. Gerry Rafferty mixed with London acid techno, Dr. Hook mixed with old weirdo trance tracks, and that sort of thing.
"The tapes are a proper mess but there was always something about trying to get two totally different worlds to collide that stuck with us. After listening to some of these old tapes, we wrote this record and realised our heads are still pretty much in the same space as when we were kids."
Stream 'Gfortune' below:
'Gfortune' by Overmono is out now on XL Recordings.