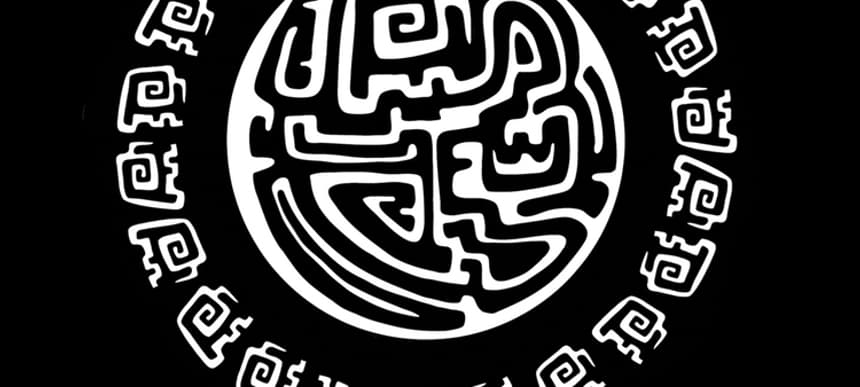 06.10.2015, Words by Aurora Mitchell
Premiere: Aboutface - The Hazy Path To Misunderstanding (Tin Man Remix)
Aboutface is a relative newcomer but he's been sharing field recording and sample-heavy tracks for three years now. His first public track, Living Beneath The Rosebush asserted an identity straight away, pulling together a variety of field recordings from different locations and textures in his home town London. Even more interestingly, he annotated the track on Soundcloud with specific descriptions as to where each element of the track originated from.
Before his debut album due on the way next year, he releases EP 'The Hazy Path To Misunderstanding' later this month on Dark Matters. Lying at the bottom of the release is a remix of the titular track from Tin Man that we have to share with you – a thoughtful remix teeming with beautiful arpeggiated keys and a backdrop of droning pads.
Read a Q+A with Aboutface below to find out more about the East Londoner:
Hi Aboutface! How are you?
Aboutface: "I'm very well thanks, hope all is well with you too."
How did you first become involved in making music?
Aboutface: "I started to play the guitar when I was around 7, then I got into recording sounds shortly after. I was always fascinated with the sound as timbre rather than a note, upon reflection it's probably the reason why I wasn't inspired by what I felt was the shackles of music theory at the time, preferring to experiment with my instrument in unconventional ways – to the dismay of my primary school music teacher…."
Your productions involve field recordings, do you have a bank of recordings that you build up to potentially use?
Aboutface: "Yes I have about 300 GB of recordings made up from a variety of techniques; binaural, stereo atmos and mono hyper cardiod for close up percussive sounds. On occasion I may refer to this bank it as a starting point for a composition, or to make more electronic rhythmical parts like a drum machine sound a little more organic, but now I predominantly use them for sound design work or to trigger live during performances. For new music I tend to work to a concept, preferring to go out and capture completely new sounds specifically for that piece. I find this gives a gentle difference in the overall aesthetic of the recordings as I try to operate with an element of finality; setting one day to record and only using what I capture. I try to to relinquish the urge to dip into the bank of recordings for aesthetic choices based on 'what sounds good', I prefer to stay integral to a concept, capturing a snapshot of a moment in time and working within the creative limitation of working with reduced material. 'I do not seek, I find' – P. Picasso; Sum's up my recording intentions quite well."
What are you most interested in recording?
Aboutface: "Not specific sounds, more about how much energy you can capture in a recording and channel the energy to inform the tonal, rhythmic and textual elements of a song."
How did you and Tin Man get in touch about the remix?
Aboutface: "We didn't. Myself and the label had been speaking about many potential remixers for a little while and the label got in contact with him; I am very pleased he agreed to do it, I'm a fan of his music. I'd love to return the sentiment one day."
You've got a debut album set for release next year, whereabouts are you with that at the moment?
Aboutface: "The album is based around recordings on a thousand mile trip through Eastern Europe I undertook, each song is composed around a recoding of a location. All the music is finished, I'm now looking at ways to present the songs cohesively so it captures the sound of a journey as a whole."
'The Hazy Path To Misunderstanding' is released digitally via Dark Matters on October 19th. Vinyl out now.