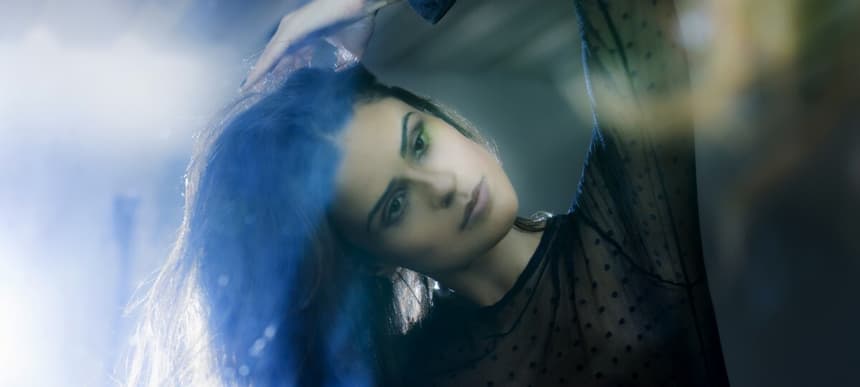 02.11.2015, Words by Natalie /
Premiere: ANNA - 'Addiction To Control' EP
Hailing from Sao Paulo, razor-sharp techno producer ANNA gets adventrous with her flagrantly big room new EP 'Addiction To Control', out now on Tronic.
A dynamic two-tracker, which travels between the instrumentally driven, enigmatic vocal laced title-track Addiction To Control to the metallic melodics of Freedom, makes this another dancefloor destroyer from the fresh and exciting producer.
Listen to the EP exclusively below and check out our catch-up with ANNA below.
What was your intention with this EP when you set out to create it? Do you feel you have achieved that with the end result?
ANNA: "I didn't want to create anything specific, it was one of those sessions where I find myself in the studio jamming and looking for new sounds. It's a more of a percussive track with no actual melodies or anything. After I was done with the beats I took a break and listeneed to some music, seeking some inspiration, then suddenly whilst listening to Kraftwerk the idea for the hook came up, then the 303 sequence just fitted perfectly on top. When I sent it to Christian at Tronic he signed it right away. I've also sent it to a few DJs whom I normally reach out to get some feedback and they've all liked it as well. In the end it was just a good jam gone right."
'Addiction to Control' is an interesting title – is there a deeper meaning behind it?
ANNA: "Not really, I love Allan Watts, and I was listening to one of his sessions one day and he mentioned "Addiction To Control". I took a note right away because I thought it was a cool title – also the vocal says, "I want" – so it fits perfectly.
Tell us a little bit more about your relationship with the Tronic label.
ANNA: "I was fan of Tronic and Christian Smith's work since I started. Tronic was the first label that supported me in 2011 when nobody really knew me. It is really difficult to get any response from the labels when you're starting, so you can imagine how happy I was. Since then, we have become really close friends. We are like family and they have been helping me a lot with my career."
What else have you got going on at the moment?
ANNA: "I've remixed Macromism for Octopus and Eric Sneo for Transmit, which will be released in December. I did another remix for DJ Tonio on Suara and I'm remixing the classic Psycho X-Girlfriend from Eddie Amador for Yoshitoshi. I am excited about this one as I've had the vinyl since I was a young girl, and it was a big one for me. Also I just released an EP on Yoshiitoshi called 'Momentum' and one track on Terminal M. Thankfully, they are still going strong."
ANNA's 'Addiction To Control' EP is out now on Tronic (buy).