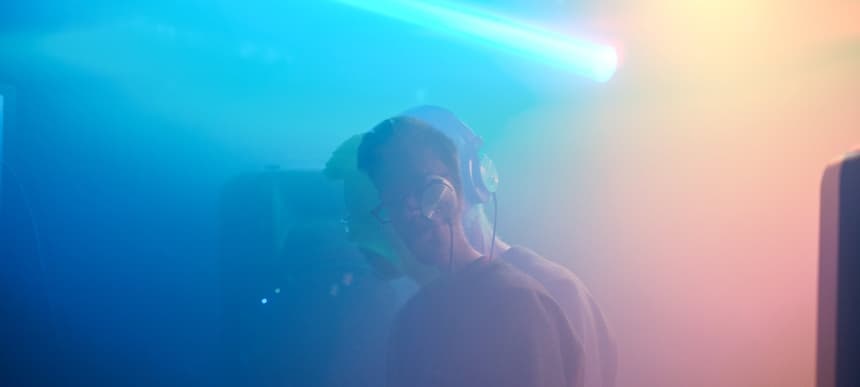 01.04.2021, Words by Felicity Martin
Premiere: Borai's 'Step Off' is a driving breakbeat belter
The track is yet another weapon in Club Glow's arsenal...
Club Glow continues to exist as one of the most exciting labels in the underground dance landscape. The imprint releasing nostalgic rave goodness is run by Denham Audio, LMajor, Mani Festo and Borai, and the latter is now making his debut on the label with 'Need U'. Responsible alongside Denham Audio for the absolute heater that is 'Make Me', Bristol-based Borai teamed up with the trio again for another dancefloor-charged release, 'Clouds Across The Stars'.
A four-tracker volleying between breakbeat, jungle and 140, 'Need U' has been a fixture on the label's Club Glow Radio show for some time now. The EP is the second in Club Glow's vinyl series, following Mani Festo's heatedly-received 'All Night', and is strictly limited to 300 copies. 'Step Off', which we're premiering below, drives things forward with a killer vocal sample, swinging hi hats and some breaky goodness.
Listen to 'Step Off' below.