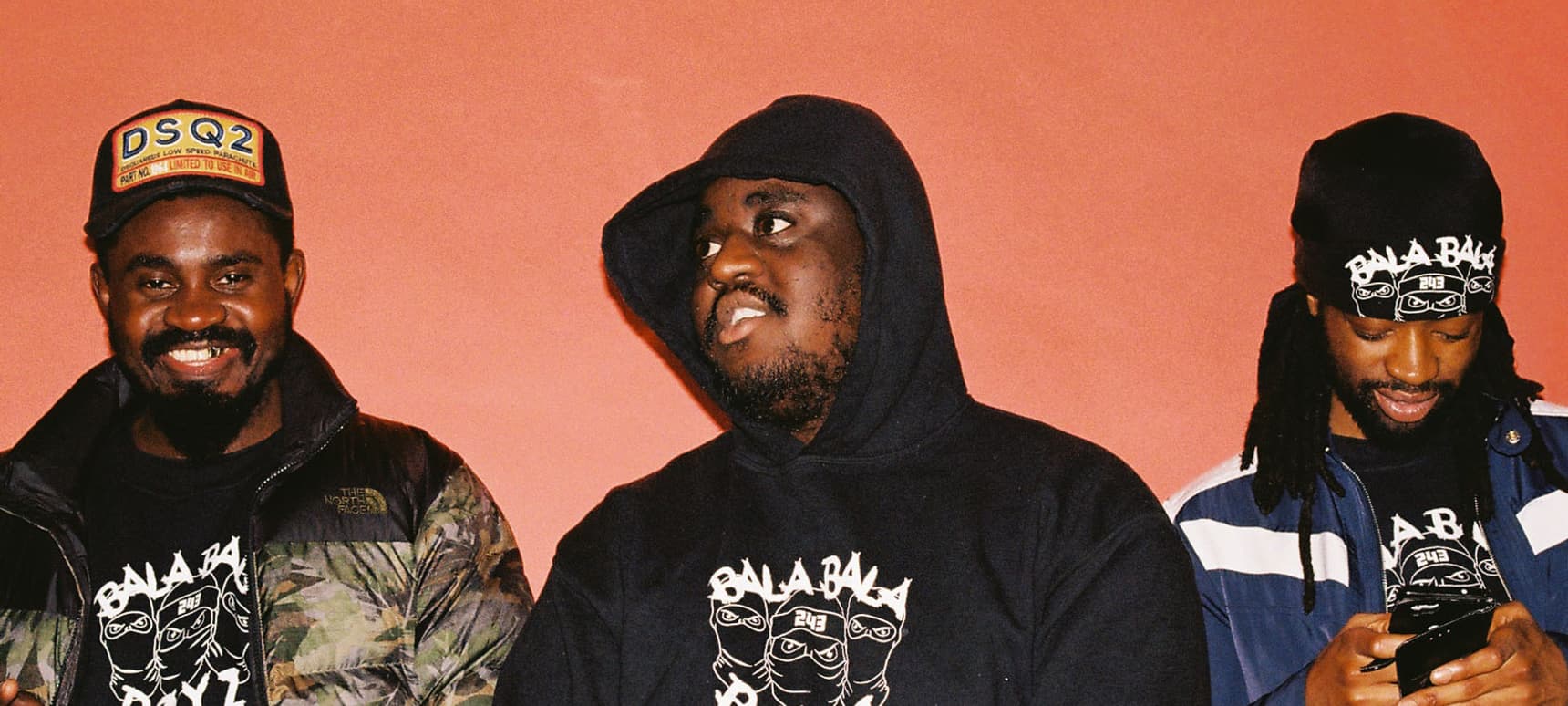 10.01.2019, Words by Felicity Martin
Premiere: Congolese collective Bala Bala Boyz deliver the energetic 'Baza Ba Skivre'
The seven-member London collective spit flames on this new EP...
Bala Bala Boyz are a London-based collective of seven MCs of Congolese descent – and together they spit in a heavy blend of Lingala and English, or "Linglish".
New EP 'Bana Zamba' finds the crew as hype as ever, throwing out dynamic lyrics over bone-snapping production courtesy of Reuben G. The brains behind Kallida festival, Reuben met the Boyz while working as a studio engineer at an Acton youth centre.
It arrives on More Time Records, who've lately churned out a constant stream of globally-eyeing heat in the form of music from Dismantle, Bryte, and percussive brilliance from label boss Ahadadream.
Check out EP opener 'Baza Ba Skivre' now:
More Time Records release Bala Bala Boyz's 'Bana Zamba' EP on January 16th – pre-order it here.