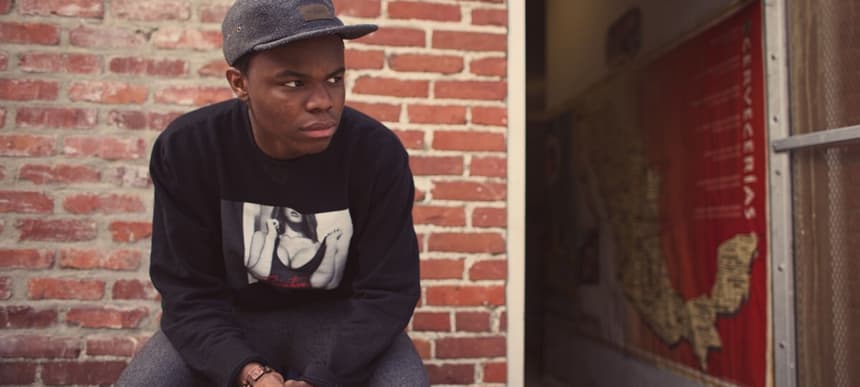 09.10.2015, Words by Natalie /
Premiere: Daye Jack - Easy (Eli Escobar remix)
It isn't every day you release a free mixtape via Warner Bros – especially when you're only 19 years old – but defying all odds, young singer-rapper hybrid Daye Jack did just that.
The Nigerian born, Atlanta raised musician was initially studying computer science at NYU, but took to music swiftly, recording his debut mixtape 'Hello World' during his first semester in college, which he then released on Soundcloud.
Now Daye Jack is ready and pumped for round two, returning with his free mixtape 'Soul Glitch'. Laced with plenty of soul and good feeling, threre's none of that 'difficult second album (or mixtape)' syndrome. A stand out for us on 'Soul Glitch' was Easy, which holes up a ton of neo-soul sensibilities in a hip hop approved backpack, creating a happy-go-lucky whirlwind you can still kick back to.
Eli Escobar crafts a shimmering after-dark utopia retake on the original track, with building disco-ready licks and twinkly breakdowns taking centre stage.
Daye Jack's 'Soul Glitch' mixtape is out now (stream).