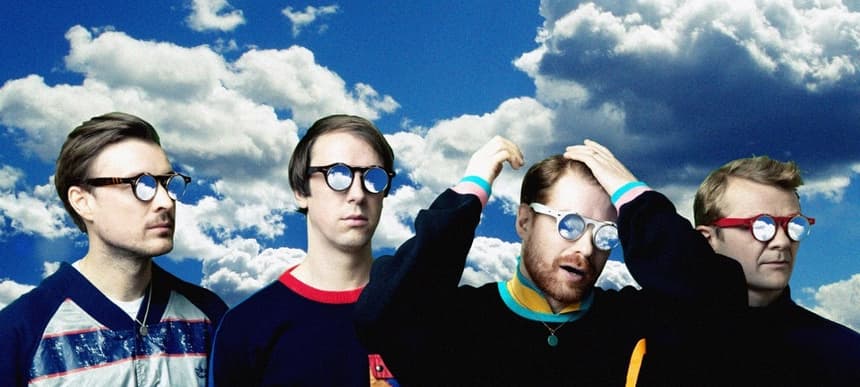 10.09.2015, Words by dummymag
Premiere: Django Django - Pause Repeat (Bok Bok Remix)
With their recent album 'Born Under Saturn', Django Django took their cues from Mali, gangster flicks, and space to create a record that added another dimension to their frolicsome 2012 debut. But, if you are already initiated to the London via Edinburgh quartet, then you'll know that the latter influence will hardly come as a surprise – it's a blueprint that makes the group's sound enjoyable on the surface as well as in depth.
However, despite the infinity of space, producer Bok Bok has spotted another territory for their music to explore. The Night Slugs founder has seized the track with a remix (premiering below) that begins a journey in the jungle surround by wildlife samples and arrives at the coast as a more adventurous and multi-dimensional character. Much like the original, Bok Bok's edit is a percussive-led rework, but Alex Sushon adds colour and light to the guitars vocals while the melody wends to weighty bass beats that shudder throughout. Essentially, it's what a remix should be; slightly irreverent, but a whole lot of fun.
Listen to Bok Bok's remix of Pause Repeat below and revisit our recent chat with Django Django here.
Django Django's latest album 'Born Under Saturn' is out now through Because Music (buy).