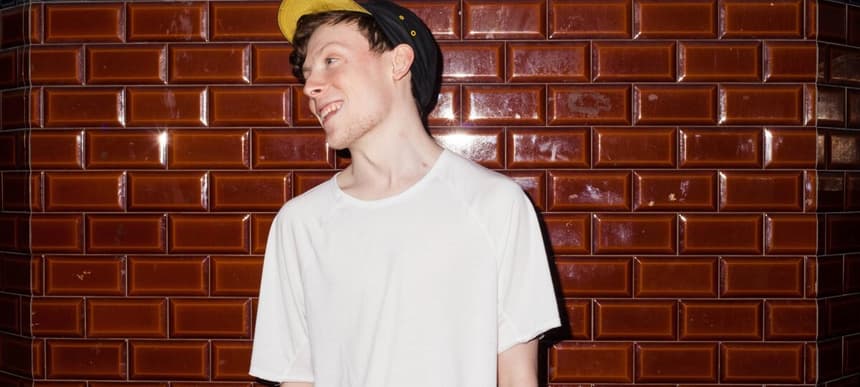 23.09.2015, Words by Aurora Mitchell
Premiere: Finn - Finn Theme
When Finn came out with Keep Calling, it was instantly a hit – the Aaliyah and Ginuwine samples high in the mix with stuttering breaks peeping through the track in small sections. His genre-hopping abilities were established early on and with new EP 'Knock Knock', he carries that on even further.
Between chipmunk grime vocal trills, the first MC on a Finn track and a Missy Elliott flip – there's a lot to unpack. We have the penultimate track Finn Theme to share with you, the only instrumental cut on the record and one that stands out for occupying a different atmosphere to those that surround it, mournful strings and sullen pads sweeping across clacking drums that curl like a VHS being rapidly rewound. Sad grime at its best with an underpinning hopeful tension.
We talked to Finn over email a bit more about 'Knock Knock', read below and listen to Finn Theme:
'Knock Knock' is out this week, can you tell us a bit more about the EP?
We've been putting it together since Keep Calling came out really – it started to take shape properly at the start of this year. It's a development on the last EP I think – more diverse for sure, I didn't want to do another straight instrumental grime record.
They're all tracks I've been playing regularly – in clubs and on radio – so hopefully they reflect my DJ sets and the sort of tracks I've been playing alongside them. I definitely wanted to present a variety of genres, Club and house tracks alongside Faultsz on the A side and the weirder grimey bits on the B side. On Finn Theme I was trying to play up a 90s Hardcore/Rave sound.
Lead track Iya is the first time you've had an MC on a track, how did you and Faultsz end up working together?
I'd heard Faultsz on a couple of sets and thought he was sick. I was playing his freestyle from The Square EP a lot too. Such a good flow, proper commanding. When I finished the Iya instrumental I thought he'd sound good on it so we hit him up and got organising, he proper owned it. Shout out Mumdance for letting us use his studio and engineering the session also!
The Keep Calling EP was followed up by a remix release, are there any plans for the same this time around?
Not really – although the last one wasn't planned either to be fair, it just came together. I hope there's some good mixes and bootlegs again though, even if we don't put them out. Remixes are a right laugh.

You're sharing Finn Theme with us, what's your favourite theme song?
Oh definitely the Tracy Beaker theme. I've got a remix of that floating about actually.
'Knock Knock' is released via Local Action on 25th September 2015 (pre-order) and plays the Boxed/Local Action night at Corsica on 3rd October.